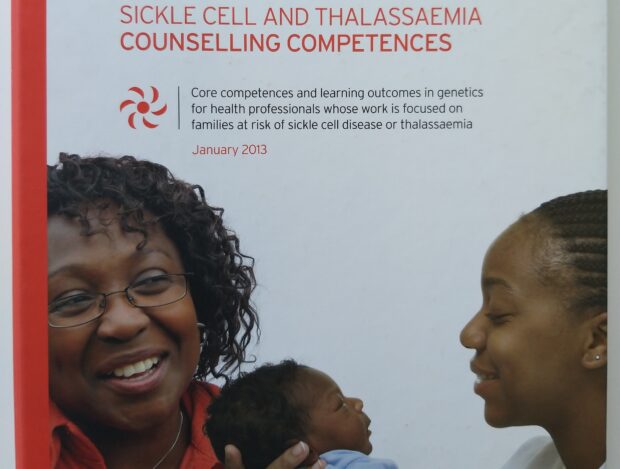 In 2013 the NHS Sickle Cell and Thalassaemia (SCT) Screening Programme developed counselling competences to support staff.
The competences reflect the minimum requirements for health professionals working with families affected by or at risk of sickle cell or thalassaemia. They focus on how to support families or individuals to deal with genetic risk.
We are about to review and update these competences. Before we do please take this opportunity to tell us how we can improve them by completing our survey by Friday 6 September 2019.
It should not take too long to complete and your answers will remain anonymous. We hope to publish the updated competences in spring 2020.
Why the competences are so important
It's important that families affected by sickle cell or thalassaemia have access to appropriate genetic counselling to help them make personal informed choices.
The competences contain important guidance including handling sensitive information, accessing further information and resources, and how families can access ongoing support.
In many cases the practitioner will be will be a SCT counsellor. However the competences are also relevant for other health professionals such as:
genetic counsellors
specialist midwives
health visitors working in high prevalence areas
PHE Screening blogs
PHE Screening blogs provide up to date news from all NHS screening programmes. You can register to receive updates direct to your inbox, so there's no need to keep checking for new blogs. If you have any questions about this blog article, or about population screening in England, please contact the PHE screening helpdesk.