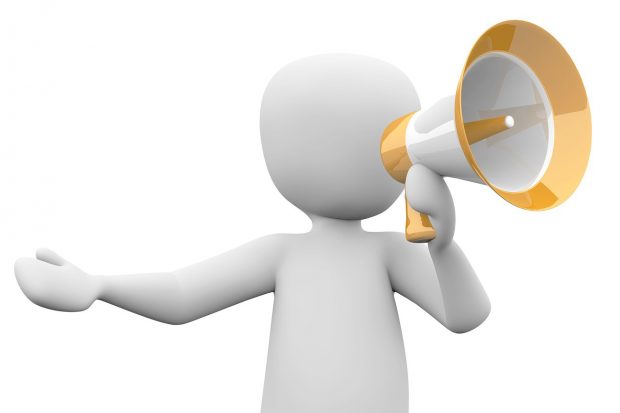 Public Health England is committed to helping local screening services to meet the Accessible Information Standard. This is so that people with sensory impairments, such as reduced vision, still receive information in a format they can use.
We've previously produced some of our leaflets in large print and as MP3 audio files. These are time consuming to make and keep up to date and do not meet everyone's requirements. For example, the standard 18 point large print type size might be fine for some people but others might want even bigger writing.
PDF and HTML
We've been working with knowledgeable colleagues on a better approach. So from now on we will publish our invitation leaflets in 2 formats. These will be:
PDF format, so you can see exactly what the physical leaflets look like and print out a local copy in folded leaflet format should you wish to
HTML format, which allows you to change the font size to whatever you want and also to use your favourite screen reader to speak the text
Another benefit of the HTML versions is that they work much better than PDF files on mobile phones and tablets which have smaller screens.
We have already published HTML versions of the:
We will also soon publish an updated bowel cancer screening invitation leaflet, including an HTML version, to accompany the launch of the new faecal immunochemical test (FIT) home screening test kit.
Changing on-screen text size
Here is how to quickly change the text size of HTML leaflets in your web browser.
Windows computers
Press Ctrl and + or –.
Apple computers
Press Cmd (⌘) and + or –.
iPhones and iPads
Click on the reader icon with 4 horizontal lines at the left of the address bar at the top of the screen. This will open the page in reader view.
Click on the text icon with the small A and large A at the right of the address bar to open the text options.
Click on the large A to make the text bigger. You can also change the font style and colour.
Android phones
Click on the menu icon with 3 dots at the right of the address bar at the top of the screen.
Select the settings option and then accessibility.
Increase the text scaling up to 200%.
Changing printed type size
You can also print out the large print versions if you need to. How you do this depends on which web browser you use.
Chrome
Open the HTML version of the leaflet and press Ctrl-P to print it.
Under 'more settings' increase the scale from 100 to a maximum to 200.
Press 'print'.
Firefox
Select 'print' from the main menu.
Click 'show details' and change the scale up to 200%.
Ensure the 'ignore scaling and shrink to fit page width' option is not ticked.
Press 'print'.
Internet Explorer
Right click on the toolbar and select 'command bar'.
Click on the down arrow next to the printer icon and select 'print preview'.
Click on 'shrink to fit' and select a scale up to 200%.
Click on the print icon.
Microsoft Edge
Open the HTML version of the leaflet and press Ctrl-P to print it.
Click on the drop down menu under 'Scale' and change the scale up to 200%.
Press 'print'.
Reading the screen to get an audio version
There are many screen readers available, including some free ones, depending on the type of computer or phone you use. For instance, if you use Google Chrome you can install the free Read Aloud extension. If you would like to install one of these you might need to put a request in to your local IT team.
More help
Everything you need to know is in the AbilityNet guide to making your device easier to use.
This includes guidance about how to:
make your mouse easier to use
use your keyboard instead of a mouse
talk to your device
make your device talk to you
make text larger
change your colours
magnify the screen
Braille
It's clear that there is a much-reduced demand for leaflets in Braille these days. This is because the vast majority of people with a visual impairment now use technology such as screen readers rather than Braille.
But we know there will be occasions when Braille is needed, for instance for someone who is deaf blind. In these situations we want to make it quicker and easier for local screening services to get a copy of a leaflet in Braille. We'll write a blog about this when the new process is in place.
As ever, please do let us know any feedback on these changes through the helpdesk so we can fine-tune our approach to providing accessible information.
PHE Screening blogs
PHE Screening blogs provide up to date news from all NHS screening programmes. You can register to receive updates direct to your inbox, so there's no need to keep checking for new blogs. If you have any questions about this blog article, or about population screening in England, please contact the PHE screening helpdesk.