As those of us working in screening are probably very aware, screening is one of those things that sounds simple but in reality can be very complicated. That's one of the reasons we produce information – such as leaflets and letters to support screening invitations – on a national basis.
We put a huge amount of work into these resources and develop them in a very collaborative way to the standard screening publications production and review process. We work with:
health professionals
academic experts
members of the public
patient support groups
All these people help make the leaflets and information the best they can possibly be. Every sentence needs to be both accurate and understandable.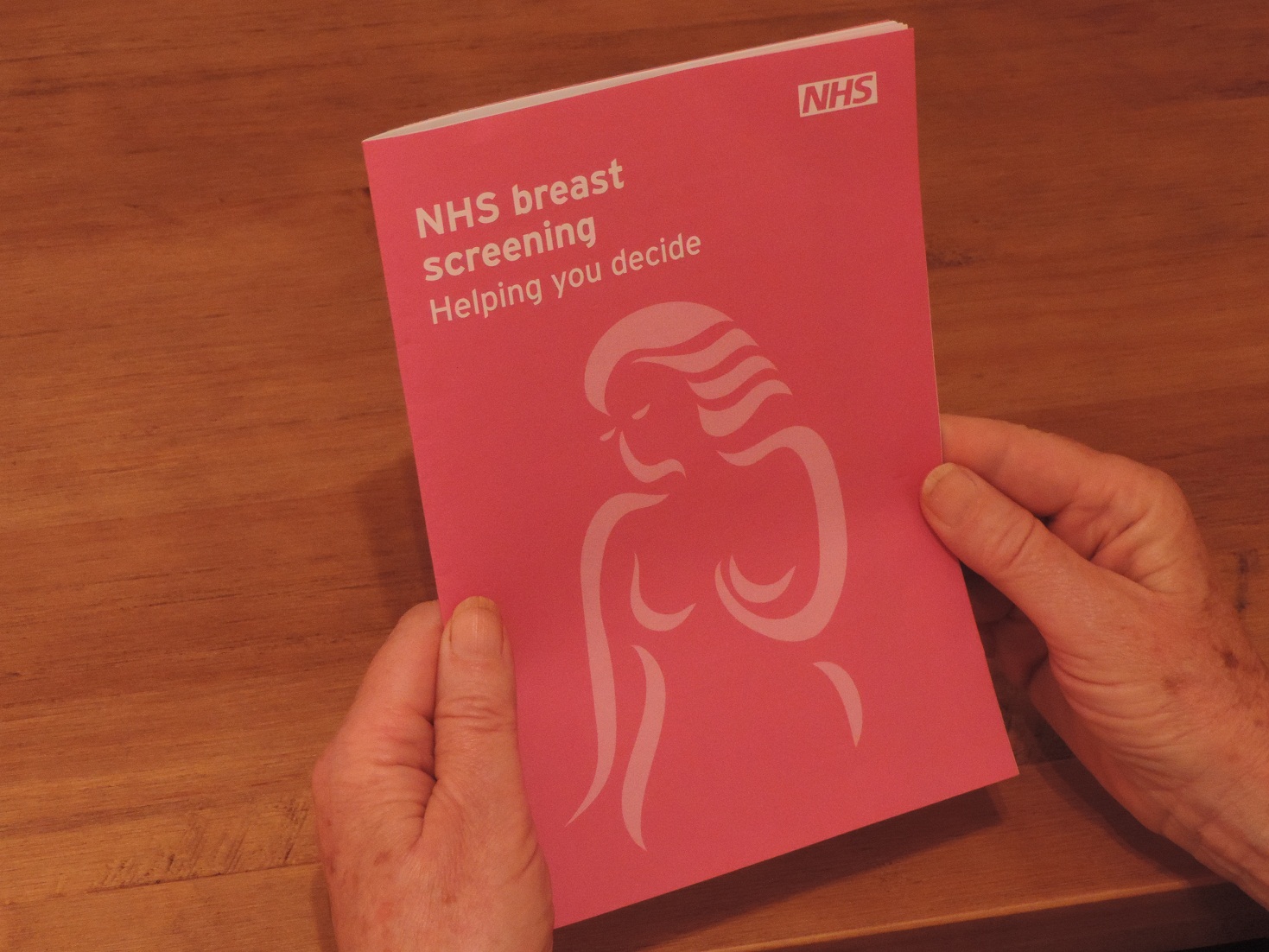 Local screening service information
This is why the screening service specifications include an expectation that all local screening services will use the national information. Of course, we're not saying our leaflets are perfect and always welcome feedback and suggested improvements through the helpdesk. Such improvements then benefit the users and providers of screening across the whole country.
We also work with NHS Digital to ensure that the screening information on the NHS.UK website is up to date and supports what we say in the leaflets.
So rather than duplicating information about what screening is and what the benefits are on a local website, we'd ask services to link through to the information on NHS.UK. We know, however, that local operational information can be helpful, such as contact and clinic details.
If anyone has questions or concerns about locally-developed screening information, they can contact the screening helpdesk. This will be passed on to the relevant Screening Quality Assurance Service (SQAS) team, so they can talk to the service and help address any issues at the next available opportunity.
Other sources of screening information
Obviously there are many sources of health information outside of the NHS and government. For instance, there are commercial websites and smartphone apps which many people use, as well as community forums.
We do not have the capacity or remit to check these and do not have any control over them. Many of these information sources contain useful and up to date information about screening but we cannot guarantee that. And we have seen examples where information is out of date, inaccurate, insensitive or unhelpful.
So if you spot a problem with the screening information and advice in any of these sources, feel free to tell us about it by contacting the helpdesk. We'll look at it and contact the provider of the information if we think it is dangerously wrong or misleading. But we  cannot guarantee that our suggestions will be followed.
In general, we always want to be as helpful as we can, especially in supporting local screening services. But we do have limited capacity and remit in the national screening team. Following the processes set out above will help us to address any issues with screening information as quickly and effectively as possible.
PHE Screening blogs
PHE Screening blogs provide up to date news from all NHS screening programmes. You can register to receive updates direct to your inbox, so there's no need to keep checking for new blogs. If you have any questions about this blog article, or about population screening in England, please contact the PHE screening helpdesk.