Screening midwives and senior nurses looking to expand their knowledge may want to register for the Gateway to Genetic Counselling course, part of the Cambridge Genomic Medicine Programme.
The dates for the next Gateway to Genetic Counselling for Nurses and Midwives modules are:
11 to 15 February 2019: An introduction to human genetics and genomics
1 to 5 April 2019: Counselling skills for genomics
Details of the programme, including how to register, can be found on the NHS Genomic Medicine Centre website and funding is available from Health Education England. Both modules will be held at Madingley Hall, just outside Cambridge, with bed and breakfast available on site.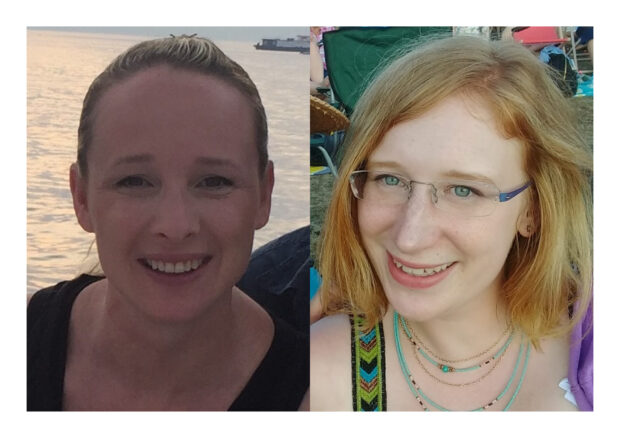 Hertfordshire midwife Lauren Capacchione attended the course earlier this year.
Lauren, who has a personal and professional interest in genetic counselling, said: "I wanted to give myself an academic challenge and at the same time learn something that would help me in my work, where I often discuss genetic conditions with women coming in for prenatal screening."
Lauren enjoyed the course but admits it was not easy.
"A week of new concepts and complex science was quite difficult to absorb and I did feel overwhelmed at times. But this was definitely outweighed by all the high points.
"It was enlightening to understand the science behind a diagnosis and it also gave me valuable new skills and helped me change the way I approach challenging conversations with patients. I made some really lovely friendships and we supported each other through the difficult and challenging aspects of the course, and enjoyed each other's company in the evenings."
Lauren is now studying for the Masters in Genomic Medicine at the University of Cambridge, and is using the 2 modules from the Gateway to Counselling towards this.
She added: "I'd recommend the course to midwives who would like to expand their knowledge and learn how to use this to empower families who are making choices about a genetic diagnosis."
Deputy screening midwife Charlotte Rose has also attended the course.
"As a screening midwife whose role involves counselling couples about haemoglobinopathies, I found the 2 modules an essential source of learning and knowledge," she said.
"It helped me understand genetics in greater detail and gave me a valuable update on counselling techniques. Since completing the modules, I have put the knowledge into practice and I am more conscious of my communication and the information I give women and families. The courses and lecturers have inspired me to learn more about genetics and pursue a career in genetic counselling."
The 2 course modules – an introduction to genomics and the counselling module – also provide continuing professional development (CPD) points.
PHE Screening blogs
PHE Screening blogs provide up to date news from all NHS screening programmes. You can register to receive updates direct to your inbox, so there's no need to keep checking for new blogs.