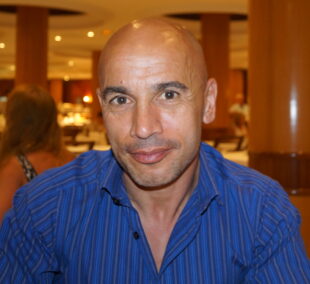 As GPs, we have access to highly sensitive personal information and take our ethical and legal duties of confidentiality very seriously indeed. However, it is important for us to remember the Caldicott principle that the duty to share information can be just as important as the duty to protect confidentiality.
GPs have an important role to play in helping to tackle inequalities in screening by identifying patients with learning disabilities or serious mental illness who may find it harder to access services. These individuals are not always getting the help they need because we do not always share relevant information with screening providers. I hope this blog will help address this issue by encouraging more GP practices to share information appropriately.
Implications of GDPR
Earlier this year, millions of Facebook users unwittingly had their personal data 'culled' by a third party (Cambridge Analytica), underlining the importance of strong checks and balances on organisations that hold personal data.
The new General Data Protection Regulation (GPDR), which became law in the UK on 25 May 2018, aims to give individuals control over their personal data and emphasises that people are entitled to know how their data is collected and used.
The implications of GPDR for screening were set out in an earlier blog article and PHE Screening has updated information on the personally identifiable information that screening programmes use and why.
However, GDPR has caused widespread confusion and this can be to the detriment of patient care if we are too cautious when sharing information that would be in a person's best interests.
Caldicott principles
Dame Fiona Caldicott's second report emphasises the need for clinical service providers to share patient data when it is clearly in the interests of providing an effective service.
She wrote about the detrimental effect that anxiety about breaching data rules can have on patient care, saying:
This anxiety must be changed to trust, in order to facilitate sharing on the front line. The constant message from caring and committed staff was that there should be a presumption in favour of sharing for an individual's direct care and that the exceptions should be thoroughly explained, not vice versa. The motto for better care services should be: 'To care appropriately, you must share appropriately'.
Sharing information to make sure patients get the best care is justified when you are satisfied that the recipient of the information is a registered and regulated care professional (which includes screening services) and that the information is relevant. On the limits of sharing data the report also clarifies that:
…the need to share some information does not entail the sharing of everything, for example…a professional in a particular field, such as a physiotherapist treating a patient's knee, may not need to know about his impotence.
What GPs can do to help reduce inequalities
Sharing information appropriately helps to tackle screening inequalities in line with the 2010 Equalities Act requirement for public services to anticipate and prevent discrimination against people with learning disabilities and serious mental illness.
GP practices should inform local screening services about eligible individuals with learning disabilities who are registered with them when it is in the interests of providing an effective service. See NHS England's information sharing policy for more detailed guidance.
For example, this can include letting your local abdominal aortic aneurysm (AAA), diabetic eye or breast screening provider know about patients who have a learning disability and are eligible for screening.
Some local AAA screening services send GP practices prior notification lists of their patients who are eligible for screening – men who are in the 65th year. The practices can then simply flag up to the screening service which patients have a learning disability so that reasonable adjustments can be made to meet their needs and enable them to access screening. These can include longer appointment slots than normal and the use of easy read information materials.
In Cornwall, the role of GPs in sharing information is set out in defined learning disability pathways for:
Deborah Rees, a screening liaison nurse for adults with learning disabilities in Cornwall, explained:
The breast, AAA and diabetic eye screening programme managers all ask the GPs to supply them with information on who has a learning disability. We then chase up any surgeries who do not get back to them.....although this does not happen often. Those patients then get an easy read invitation letter and easy read information about the screening programme.

For bowel cancer screening we contact the GP surgeries ourselves and ask them to share information on which of their patients with learning disabilities have not completed their bowel screening kits. We then contact these patients and visit to go through things. With cervical screening we work directly with the practice nurses to support them.
In sharing relevant information, GPs can be confident that local screening providers have strict information governance arrangements in place to protect that information, keeping it confidential on secure IT systems.
PHE Screening blog
PHE Screening BLOG articles provide up to date news from all NHS screening programmes. You can register to receive updates direct to your inbox, so there's no need to keep checking for new blog articles.