We are delighted to announce registration details for 2 national upcoming NHS Diabetic Eye Screening Programme events.
Networking day
Please note that this event has been cancelled.
Following the success of last year's inaugural national networking day,  we will be running the event again this year. It will be held on Wednesday 14 November 2018 in Birmingham.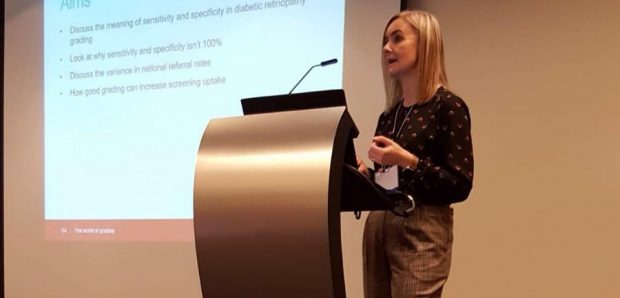 The networking day is a great opportunity for local programmes, screening and immunisation teams, screening quality assurance service and national team colleagues to meet, network, share best practice and receive updates within the field of diabetic eye screening.
Space is limited and will be restricted to:
2 places per local screening provider
one place per screening and immunisation team / commissioners
2 places per SQAS region
Please book your place by Friday 14 September.
Additional places will be made available after this date on a first come, first served basis to local programmes and screening and immunisation teams.
2-day course
We are again joining forces with The Heart of England NHS Foundation Trust to offer a 2-day course for clinical leads and medical retinal specialists within diabetic eye screening programmes in England.
This course, to be held on 19 and 20 November, gives an overview of the importance of clinical leadership and governance within the screening programme. It will be facilitated by Professor Paul Dodson and members of the national team and will explore the challenges of the clinical leadership role through group work and discussions.
Topics covered will include the role of clinical lead, quality assurance, grading quality, commissioning of diabetic eye screening services and extended screening intervals.
The course agenda and details of costs will be released shortly. You can register your interest or provisionally reserve a place now.
PHE Screening blogs
PHE Screening BLOGs provide up to date news from all NHS screening programmes. You can register to receive updates direct to your inbox, so there's no need to keep checking for new blogs.