One of the main roles of Public Health England's (PHE) screening quality assurance service (SQAS) is to carry out formal visits to antenatal and newborn screening services.
SQAS works with professional and clinical advisors when visiting laboratories providing screening tests for:
infectious diseases in pregnancy
sickle cell and thalassaemia
Down's syndrome, Edwards' syndrome and Patau's syndrome
rare conditions identified from newborn blood spots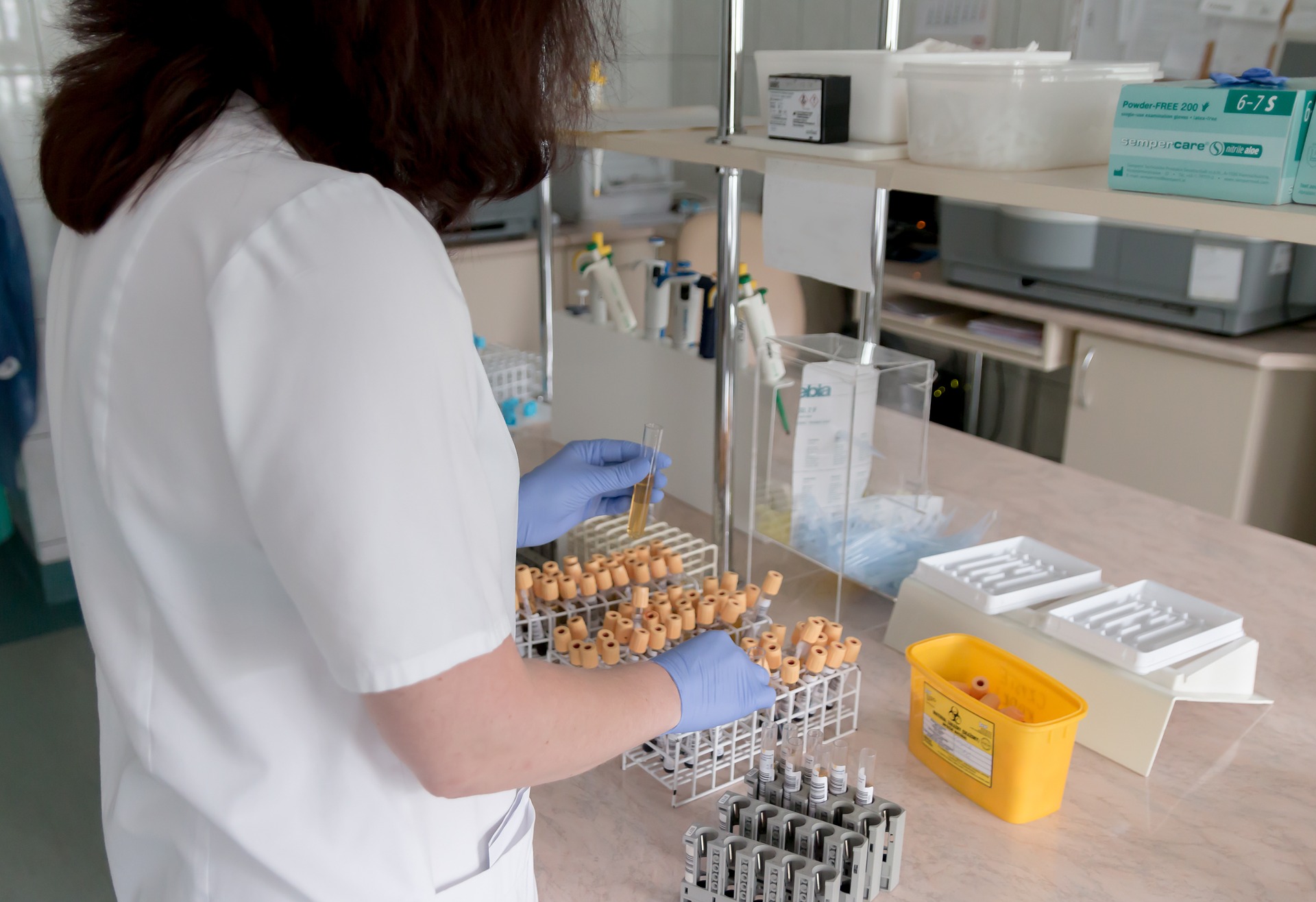 Running alongside the QA formal visits is an accreditation process using technical assessors with a laboratory background provided by the United Kingdom Accreditation Service (UKAS).
Running these 2 separate assessments means that effort is duplicated and it adds an unnecessary burden on screening laboratories.
SQAS will stop most QA visits to screening laboratories from September 2018, at which point it will rely on UKAS to undertake QA of screening laboratories as part of the accreditation process.
The national service specifications for antenatal and newborn screening make it clear that laboratories must be accredited by UKAS.
UKAS accreditation is an important badge of quality. It is an independent assessment of medical laboratories against international standards.
Jane Woodland, regional head of PHE SQAS, and Delia Geary, UKAS technical manager, have been working on this change since a memorandum of understanding was agreed between the 2 organisations.
Jane says:
It's been a complicated job to align our screening standards with these international standards and we have deliberately taken a measured approach. There's been lots of discussion with each of the national screening programmes, laboratory advisors and UKAS assessors to produce the QA requirements for antenatal and newborn screening laboratories. We've also worked with UKAS to align operational processes, delivered training to the assessment managers and shared information across both organisations.
Delia says:
There is a need to minimise the assessment and inspection burden on laboratories by reducing areas of duplication. Our collaboration with PHE and SQAS has been instrumental in helping to further this in antenatal and newborn screening.
Lisa Farrar, operational lead for specialist services and newborn and antenatal haemoglobinopathy screening laboratory lead at Leeds Teaching Hospitals NHS Trust, said:
Combining both the international and SQAS requirements will avoid the need for multiple assessments, which is much more efficient.  Assessing the screening laboratories this way will help to consistently deliver a high quality and safe service.
Responsibilities
UKAS will:
assess laboratories against the international standard (known as ISO 15189) and include screening programme laboratory requirements where these are mapped to ISO 15189
provide the laboratory with an appendix to the UKAS assessment report summarising the assessment of antenatal and newborn screening including feedback on whether specific programme requirements were satisfied
send PHE screening a copy of the appendix to the UKAS assessment report. PHE screening will then provide advice if any safety issues are identified
closing out non-conformities found at the assessment
Themes from assessments will be collated every 6 months by SQAS and UKAS and used to inform developments in the screening programmes. The screening QA requirements will be updated annually to reflect changes in the programmes.
SQAS will:
no longer visit laboratories in every QA visit
continue to assess the links between laboratories and other providers in the screening pathway
discuss with the laboratory and UKAS cases where a QA visit would be of benefit
continue to provide quality improvement advice to laboratories, if for example there is a screening safety incident
Next steps
Laboratories will need to look at the QA requirements for antenatal and newborn screening laboratories to help them prepare for a UKAS assessment.
UKAS and SQAS are synchronising visit schedules to support a phased roll-out. If you work in a screening laboratory you could become a UKAS assessor.
Further information
Contact the screening helpdesk or UKAS customer services on MedLabsCustomerService@ukas.com.
PHE Screening blogs
PHE Screening blogs provide up to date news from all NHS screening programmes. You can register to receive updates direct to your inbox, so there's no need to keep checking for new blogs.