All women should receive the results of their antenatal screening tests regardless of the outcome of their pregnancy.
This includes women who miscarry or terminate their pregnancy after they have been screened.
Most women have screen negative results and are informed of this at their next antenatal appointment.
Screening coordinators contact all women who have screen positive results for any of the screening tests they have received in order to discuss the results promptly and arrange referral for clinical care.
It is really important this happens, even if the woman has miscarried or chosen to end her pregnancy. This helps ensure screen positive women are referred to, and seen in, specialist services.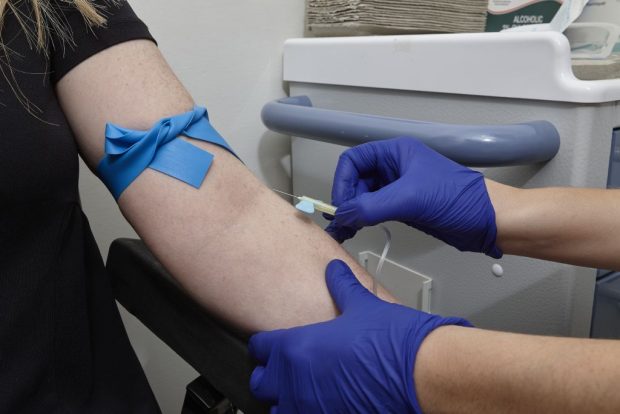 But what about women who have negative screening results and subsequently miscarry or choose to end their pregnancy?
A past survey by the NHS Infectious Diseases in Pregnancy Screening (IDPS) Programme indicated that many of these women did not routinely receive their screening results.
This is a sensitive issue with conflicting professional views.
The Miscarriage Association carried out an online survey of women who had experienced pregnancy loss. More than 500 women responded to the survey.
They were asked to give a 'Yes' or 'No' answer to the following 3 questions and were also given the opportunity to leave comments.
Would you like a letter posted to your home address informing you of the results of your antenatal tests?
More than 70% of respondents said 'Yes'
Would you like your GP to be informed by letter of your results?
64% of respondents said 'Yes'
Would you just like your results to be filed in your hospital case notes?
34% of respondents said 'Yes'
Some women wanted a letter sent to themselves as well as their GP. Many stated a preference for a personal phone call to get their results.
Many women who had not received their results following miscarriage said they had been worried about this and would have appreciated a letter at that time.
New letter template developed
After considering the results of the survey and the comments, we have developed a new template letter for trusts to use for sending screening results to women who miscarry or choose to end their pregnancy.
We consulted the IDPS programme's midwives and specialist nurses forum to support the development of the content.
We have included in the letter the contact details for the Miscarriage Association and Antenatal Results and Choices.
These organisations contributed to the development of the letter template and can offer ongoing advice and support to women in these circumstances.
We recommend dedicated personal midwifery contact for all women whose pregnancy ends at any stage but realise this is not always feasible.
If you would like to use the template, please download it and adapt it with your trust's branding and your service's contact details.
Remember to discuss this with your local screening board and get the template signed off by your head of midwifery as per your local governance arrangements.
PHE Screening blogs
PHE Screening blogs provide up to date news from all NHS screening programmes. You can register to receive updates direct to your inbox, so there's no need to keep checking for new blogs.