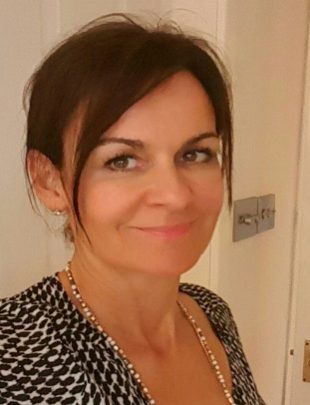 Many of you will have seen our credit card sized collection of plastic resource cards giving information about screening offered in pregnancy and to newborn babies.
These plastic bound cards contain helpful facts about all the NHS antenatal and newborn screening programmes.
This resource was designed to support midwives in their conversations about screening with women and their families, to facilitate informed choices.
We know the cards have been very popular with you all – we guess there are more than 200,000 currently being used in the NHS.
However, we're always looking to improve how we do things.
That's why we're asking midwives to fill in this short survey to find out more about how useful the cards are and how often you use them.
Our online questionnaire will only take a few minutes to complete and will help ensure we continue to give you what you need and want.
The survey also asks if you would like to get even more involved in reviewing the cards by taking part in a group to help us redevelop the information into a more dynamic resource.
This would involve being part of a workshop in Leeds in June 2018. There's more information in the survey about this.
Why we're asking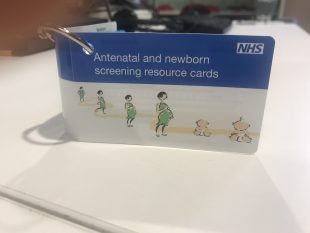 Over the years we have made many changes to the resource cards to make sure they continue to be valuable and accurate.
However, we have concerns that midwives might be using older packs which have since been replaced, containing old images and data.
While this may not make the whole pack useless, it does mean that you might need to go to other sources for the most up-to-date information, for example GOV.UK or NHS Choices.
We want to ensure you always have easy access to the most up to date information.
That's one of the reasons why we are working towards the paperless (or plastic-less in this case!) agenda of only printing materials where absolutely necessary.
These resource cards use a lot of hard materials and are expensive to develop and replace.
We plan to redevelop the way we provide you with the information on the resource cards, but before we do we'd like to get your feedback.
Please do take our short survey and help to keep improving our resources.
PHE Screening blogs
PHE Screening blogs provide up to date news from all NHS screening programmes. You can register to receive updates direct to your inbox, so there's no need to keep checking for new blogs.