I'm the Sickle Cell and Thalassaemia Screening Lead at Northampton General Hospital and Kettering General Hospital. For the past year I've been on secondment as national project lead for the NHS Sickle Cell and Thalassaemia (SCT) Screening Programme.
I've been involved in a number of projects during that time, including the review and revision of 3 important national information leaflets: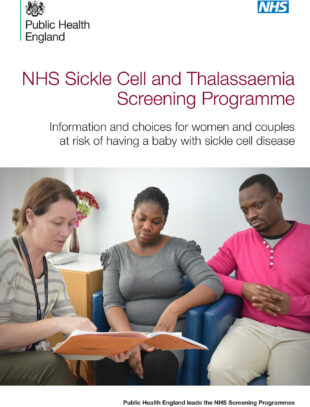 We put a lot of work into this project over many months to make sure the leaflets meet the needs of women, men and couples at risk of having a baby with either sickle cell disease or thalassaemia major.
Back in March, we circulated the 3 existing versions of the leaflets widely to healthcare professionals and voluntary organisations, asking for their feedback via an electronic survey.
We followed this up with a day-long public focus group to discuss how we could improve the leaflets to clearly and concisely explain the potential choices for women and couples and the importance of testing for fathers.
We'd like to thank all those of you who fed back your comments and are particularly grateful for the input of the Sickle Cell Society and the UK Thalassaemia Society.
As a result of all this hard work, we're confident our new leaflets will help many women and couples up and down the country who are faced with difficult choices during pregnancy.
Local screening providers can order copies of all 3 information leaflets for free from GOV.UK.
To minimise waste, we're going to use up the remaining stock of the old 'Tests for Dads' leaflet before printing our new 'Tests for fathers' leaflet.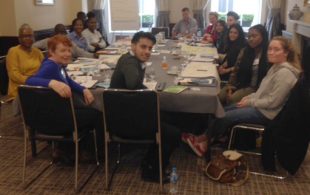 My secondment has provided me with many challenges and I have enjoyed the experience of working for the national programme. It has been fascinating to see how guidelines and public information develop from initial conception to publication.
The national programme tries really hard to engage with stakeholders, care about what people say and use that knowledge to improve their products.
Working for PHE Screening has offered a real contrast to my clinical role, but at the same time it will enhance my practice when I return to the trusts full time.
PHE Screening blogs
PHE Screening BLOGs provide up to date news from all NHS screening programmes – replacing our previously published newsletters.
You can register to receive updates direct to your inbox, so there's no need to keep checking for new blogs.