The nurse specialist is an important role in the NHS Abdominal Aortic Aneurysm Screening Programme.
All men found to have a small (3.0 to 4.4cm) or medium (4.5 to 5.4cm) aneurysm should be offered an appointment with their local programme's nurse specialist.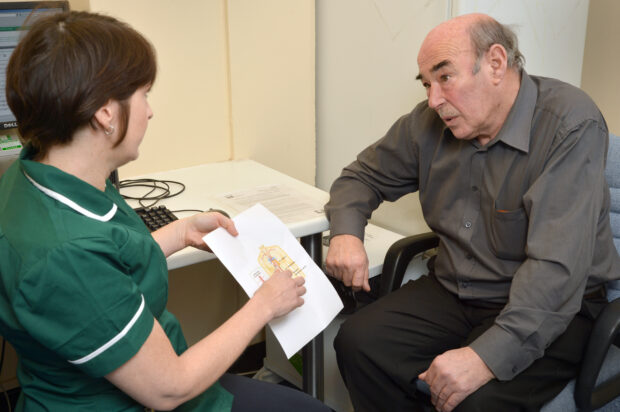 The role of this nurse practitioner/vascular nurse is to assess men's general health and give them appropriate advice on lifestyle changes. They may also refer them to other specialists and services, such as smoking cessation, which may be available through their GP or other providers.
The nurse specialist often has a role in reassuring men who are anxious at being told they have an aneurysm. The appointment is also an opportunity for the nurse specialist to help improve men's health.
We have now produced best practice guidelines for nurse specialists with local programmes. We developed the guidelines following consultation with nurse specialists, local programme co-ordinators and directors. The Society for Vascular Nurses has also endorsed the document as best practice.
The guidelines cover:
background and training of nurse specialists
roles and responsibilities within the programme
timeliness of the nurse assessment
what the nurse assessment should include
importance of face to face assessments
If you have any feedback on these guidelines please send it to the PHE screening helpdesk.
PHE Screening blogs
PHE Screening blogs provide up to date news from all NHS screening programmes – replacing our previously published newsletters.
You can register to receive updates direct to your inbox, so there's no need to keep checking for new blogs.