Parents in the North West can be more confident than ever that their newborn baby will be screened for a number of serious conditions after around 40 screening link health visitors (SLHVs) were given access to the newborn blood spot failsafe solution (NBSFS) for the first time.
The web-based IT solution helps maternity services identify babies who may have missed the blood spot test so prompt action can be taken.
We have now made the system available in the North West to the SLHVs – health visitors who have a particular responsibility for ensuring newborn screening is complete in the region.
The move to extend daily access to SLHVs will strengthen communication between maternity services and health visitors and also enable  timely communication of screening results to parents.
The benefits of SLHVs include:
closer communication with midwifery, laboratory and child health information systems
'at a glance' alerts showing babies without screening results
reduced risk of babies missing screening
equitable access to screening for vulnerable families
additional failsafe amidst changes to health visitor commissioning and caseloads
reduced risk of serious incidents
Training success
Three days of training were held in mid-October at Bridgwater Community Healthcare NHS Trust in Greater Manchester. Demand was high but the trainers were able to accommodate all those interested. The feedback was very positive including the following feedback from an SLHV:
The system is wonderful and will be something I will definitely be using.
At the training, we discussed roles and responsibilities and raised two important points:
if a baby is transferred into a health visitor's care, why can't they access that baby's screening results if they are in a maternity unit that is not one of their designated sites?
- the trainer showed the health visitors how to transfer the record into their site so that they could see the results
inclusion of screening results for older babies would help to minimise gaps in the pathway
- this data is not currently available in the Newborn Blood Spot Failsafe Solution (NBSFS) but will be in the future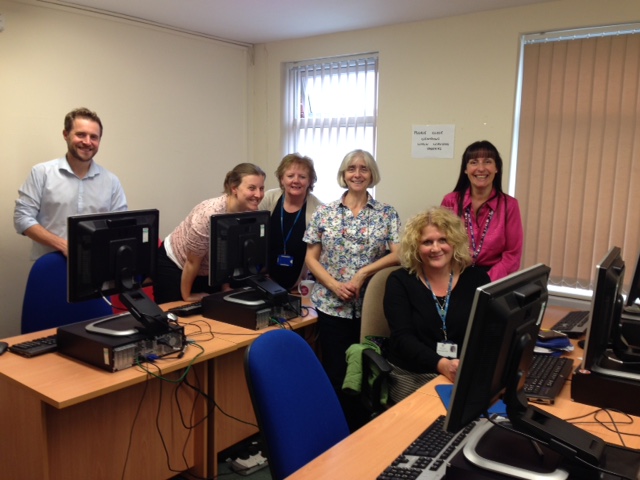 Thanks again to everyone for their enthusiasm during the training sessions and commitment to using the failsafe system!
PHE Screening blog
The PHE Screening blog provides up to date news from all NHS screening programmes – replacing our previously published newsletters. You can register to receive updates direct to your inbox, so there's no need to keep checking for new blogs.