The NHS screening programmes in England have a proud reputation for delivering world-leading population screening. Effective collaborative work across different sectors is essential for the success of these screening programmes.
While some people's contributions to the screening programmes are obvious, we often forget those who are behind the scenes, doing vital work to ensure the smooth running of our services.
If we asked you who person A is, you'd likely recognise her as a nurse.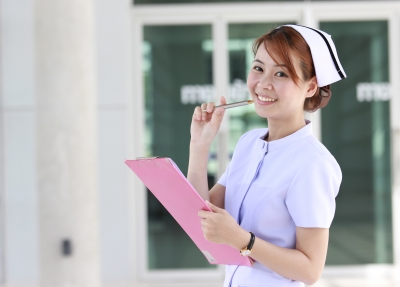 Nurses, sonographers, endoscopists and mammographers often provide the "face" of the screening programmes. But what if we asked you who the people in the following photo are?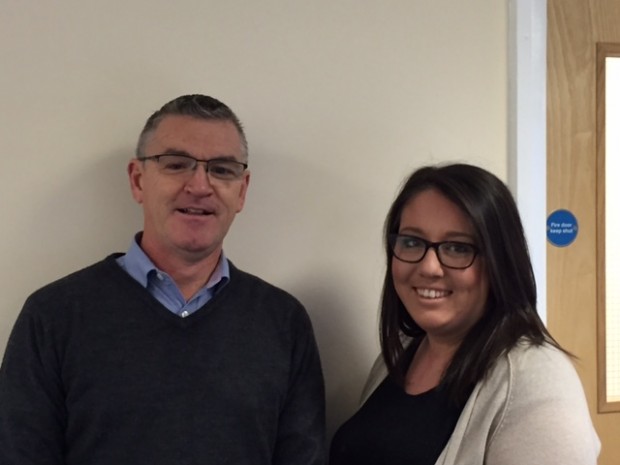 *Bingo* to anyone who got it right. For the rest of you, I can tell you, this is Vince Hume and Rebecca Ord who work for Harlow Printing Limited, our dedicated print service.
Harlow is one of the leading print suppliers to the NHS and has worked with more than 50 trusts, spanning the country from Aberdeen to Maidstone.
For nearly 4 years Harlow has provided a stock managed print service for the national non-cancer NHS screening programmes in England. As the non-cancer and cancer programmes have now aligned under one screening umbrella, Harlow has begun expanding its work to incorporate the cancer programmes too. We expect Harlow to start printing the national leaflets, posters and other materials for the bowel, breast and cervical programmes early in 2016. We will keep you up to date with developments via the PHE screening blog .
Working with an efficient printing company we have been able to introduce new and innovative ways to get printed materials to local services. This includes setting up regular standing orders, reducing the amount of administration required and saved time and money.
Recent innovations include a system for other external organisations to order and pay for small quantities of leaflets (batches of 10 or 20) by credit card for local publicity campaigns and other purposes.
Christmas closing
Vince, Rebecca and the rest of the Harlow team will be enjoying a well-earned break over the Christmas period. Harlow will close from 22 December until 4 January, but it will accept orders for pre-Christmas delivery up until Friday 18 December. You can continue to place orders during the break via the PHE link on their website. All orders placed over Christmas will be sent out within 3 days of Harlow re-opening. Any urgent requests may be pushed through more quickly.
PHE Screening blog
The PHE Screening blog provides up to date news from all NHS screening programmes – replacing our previously published newsletters. You can register to receive updates direct to your inbox, so there's no need to keep checking for new blogs.