We often talk in this blog about how vital it is that great care is taken when considering screening programmes in the NHS. This is where the UK National Screening Committee comes in – the committee is a group of experts that makes evidence-based recommendations to the four UK governments.
You may not agree with every recommendation but you can at least be sure they're based on the best possible evidence, thoroughly consulted upon and have been carefully thought through to ensure screening does more good than harm.
Screening can be a complicated area and we're always looking for new ways to explain what the UK NSC does and open up its work more widely. We therefore made a commitment as part of the recent review of the UK NSC to run a conference later this year to explain to UK NSC stakeholders more about how screening recommendations are made and how stakeholders can get involved.
Plans are now well under way for this exciting inaugural conference, which will be held on Wednesday 9 December at the Oval cricket ground in London. More information is available on the conference website.
The conference will highlight the process by which evidence can lead to new screening programmes, allowing delegates to see inside the workings of the UK NSC and ask questions to UK members and researchers. We're really keen to get your views on what we're doing well and what we could be better at.
Why join us?
We've planned a packed agenda, with some fantastic speakers and lots of opportunities to interact and ask questions. Professor David Walker, chair of the UK NSC, will give the keynote address. There will then be presentations using specific examples from last year to highlight how the UK NSC makes screening recommendations to ministers.
The three topics we've chosen are atrial fibrillation, expanded newborn blood spot screening and preterm labour. But don't worry if you're not involved in these areas as much of the information presented will be generally relevant to anyone interested in how screening policy gets made in the UK.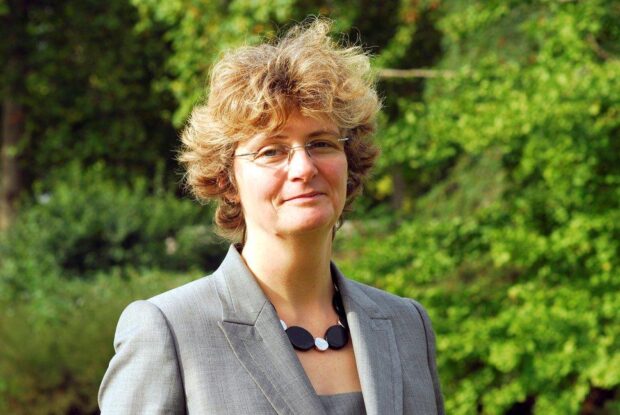 After lunch, Dr Anne Mackie, PHE Screening Director, will talk about what's new and upcoming in the UK NSC and national screening programmes. We'll then have a number of talks about the types of research the UK NSC is involved in, which we hope will fill some of the evidence gaps and enable the UK NSC to make better recommendations in the future.
Who should attend?
The conference is aimed at organisations which have a registered interest in one or more UK NSC topic areas. At the moment, there are about 350 such stakeholder organisations. We'd love everyone to be able to attend but we realise this isn't practical, especially for organisations based in the other UK countries. We hope as many groups as possible will be able to join us, though. We're looking into the possibility of videoing the sessions for those people who can't attend.
The PHE events team has already sent out invitations so if you were expecting one and haven't received it then do check your email spam box. The first set of invitations went out to stakeholders with a specific interest in the morning topics (atrial fibrillation, blood spot screening and preterm labour) as we'd like organisations working in these areas to be well represented. The wider invitations have now also gone out, so registration is open to all UK NSC stakeholders.
Capacity is 200 people so we'd recommend booking as soon as possible to make sure you get a space. We'll give initial priority to one person per organisation but, if space permits, a second person can also attend.
If all goes well, we hope the conference could become an annual event and we're really looking forward to seeing as many of you there as possible. If you have any questions, please contact the PHE events team (events@phe.gov.uk) who'll be delighted to help.
You can see the full agenda and register for the conference on the PHE events website.
PHE Screening blog
The PHE Screening blog provides up to date news from all NHS screening programmes – replacing our previously published newsletters. You can register to receive updates direct to your inbox, so there's no need to keep checking for new blogs.