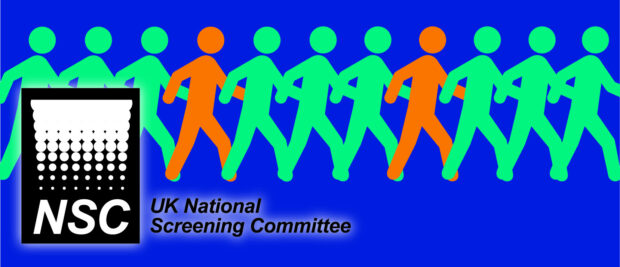 Non-invasive prenatal testing (now more commonly called cfDNA, or cell-free DNA testing) is an exciting development and the UK NSC is now consulting on introducing it to the existing fetal anomaly screening programme (FASP).
As new technology can only be introduced to a screening programme when there is clear and compelling evidence that it would be beneficial, it can sometimes seem that innovation moves slowly in the world of screening. But the UK National Screening Committee (UK NSC) is committed to evaluating emerging technologies as soon as it's practical to and NIPT is a great example. The NIPT for Down's syndrome study (part of the RAPID project at Great Ormond Street Hospital) was set up in with input from the UK NSC and the results have fed immediately into our review.
The cfDNA technology has always had huge potential but the issues (as discussed in a blog last year) were whether it would work in the NHS rather than just in a research environment and to which women it would be best offered. Following a review of available evidence, the new consultation seeks views on whether we should introduce cfDNA as a second stage screen for trisomies T21/T18/T13 (Down's, Edwards' and Patau's syndromes), following a risk score of 1 in 150 or greater in the combined test.
If it is added to the pathway in this way, the international evidence that forms part of the review suggests this new test could provide a much better estimate of the chance that a woman's baby has one of these conditions. If true this means that many women may be able to avoid an invasive diagnostic test, which has a small associated risk of miscarriage.   Modelled data in the evidence review estimate that this would mean a fall in the number of test-related miscarriages, the majority of which would be trisomy-free pregnancies, from 46 to 3 per year.
So we really hope that everyone interested in this topic will respond to the cfDNA consultation – you have until 30 October to do so. Engaging with our consultations ensures we hear a variety of voices and perspectives, checks we've not missed or misrepresented any evidence and ultimately makes sure the best possible recommendation is made to ministers.
When the UK NSC met in June it also approved consultations on changes to three other screening programmes: cervical cancer screening, bowel cancer screening and diabetic eye screening. These consultations are also now live. The proposed change to the cervical cancer screening is offering HPV testing as the primary screen.  The evidence suggests that this is a more sensitive test and will mean that women with a negative HPV screening result can have a longer period of time between screening tests.
For the bowel cancer screening programme the consultation will focus on offering a new test called FIT instead of the current FOBT test.  Pilot data shows that the test is both more sensitive and more acceptable to people, leading to more people taking up the test.
For the diabetic eye screening programme, the consultation will focus on extending the current annual screening interval to every two years for people that are found to have a low risk of sight threatening retinopathy.
With all these potential changes, there are lots of exciting developments in the screening programmes.  Through continuous review of the best evidence, the UK NSC is able to make regular changes to the screening pathways – for example through improving the accuracy of the tests or by making the pathway more acceptable to people.
As well as reviewing existing screening programmes, another important part of the UK NSC remit is to consider evidence on screening for new conditions where there is no current screening programme. At the June meeting the UK NSC recommended against systematic population screening for both risk of sudden cardiac death screening in the young and Fragile X screening in pregnancy. Both these recommendations will be reviewed again in due course as part of the UK NSC's three year review cycle.