The national screening programmes are fundamentally equitable, offering a test to everyone in a given population – whether that is pregnant women (antenatal programmes), all people with diabetes aged 12 and over (diabetic eye) or all 65-year-old men (abdominal aortic aneurysm or AAA).
Screening should therefore play an important role in reducing the health inequalities gap. In practice, however, programmes face significant challenges if they are to ensure true equity of access for all those eligible for a screening test.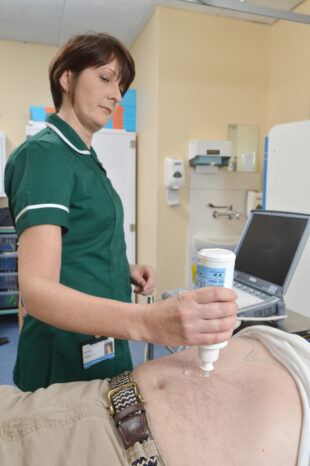 Prisons pose particular problems in this respect – both in identifying who is eligible for screening and ensuring that eligible people in legal custody can be tested if they wish to be.
The AAA programme has wrestled with this issue since the start of national implementation in 2009. And it is now working with members of the Health and Justice Team, the National Offender Management Service, NHS England and other PHE colleagues to establish an interim process for screening in prisons ahead of the introduction of a new prison IT system next year.
If deemed successful, this pilot implementation will be rolled out through other national screening programmes as applicable.
In the meantime, all screening programmes can use the following process to obtain NHS numbers when screening men within prison.
Call the National Service Desk at HSCIC on 0300 3 035 035 (option 3)
The helpdesk will take the name, address, DOB and gender of the individual to be registered
You will be issued with a reference number in case you need to chase the call
You will be notified by email when the NHS number has been allocated or if an NHS number already exists
Alternatively, you can ask the screening helpdesk for the contact details of someone within your trust who can register the request for you.
You can contact the screening helpdesk at Phe.screeninghelpdesk@nhs.net or on 020 3682 0890.
PHE Screening blog
The PHE Screening blog provides up to date news from all NHS Screening programmes – replacing our previously published newsletters. You can register to receive updates direct to your inbox, so there's no need to keep checking for new blogs.