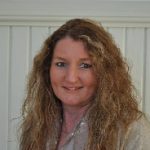 Julie Till-Wylie
Julie Till-Wylie is a Quality Assurance Advisor for Young Person and Adult screening programmes (AAA and DES) in the West Midlands. She has worked for Public Health England in the Screening Quality Assurance Service for over three years.
With experience of working in screening, quality and governance in previous primary care trust and acute trust roles. She is committed to supporting the quality and improvement agenda within screening programmes.
Julie lives in Staffordshire and enjoys time with the family, friends and is a keen cricket and rugby fan.
Positive survey feedback to 4 nations guidance on tackling AAA screening inequalities.
More than 40 people attended a regional diabetic eye screening (DES) networking day organised by the Midlands and East Screening QA Service (SQAS) team. Delegates included programme managers, clinicians, senior screeners, senior graders and public health commissioners.