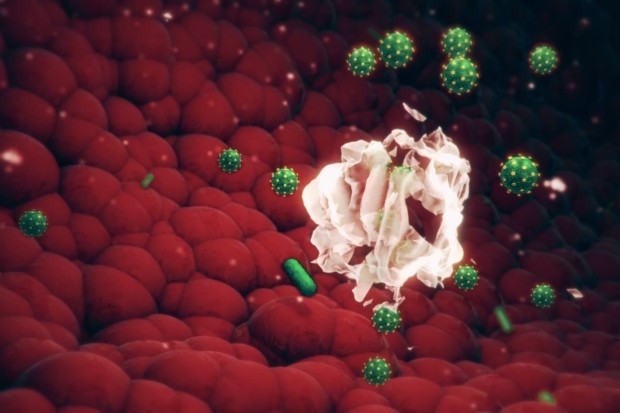 We are pleased to announce the new infectious diseases in pregnancy screening (IDPS) e-learning resource is now available on Health Education England's e-Learning for Healthcare platform.
This interactive e-learning resource aims to provide information in an engaging and enjoyable way.
The resource contains 4 units. The first 3 offer an in-depth look at the three infections screened for in pregnancy – HIV, hepatitis B and syphilis – using 3D animation.
The fourth unit covers the NHS IDPS screening pathway. The user follows 4 characters as they go on different screening journeys, with filmed scenarios and user activities highlighting key practice points to support learning.
We've created a short video to give a taster of what to expect.
Support for professionals
The resource aims to give professionals all the information they need to deliver the NHS IDPS programme effectively.
Antenatal screening teams have first contact with women following a positive screening result. This resource will give them the knowledge and skills to feel confident when counselling women about their result and to support and empower those living with HIV or hepatitis B.
Many healthcare professionals are involved in the NHS IDPS screening pathway and caring for women who screen positive for syphilis, HIV or hepatitis B. We recommend all those involved in IDPS access this resource annually. It may be particularly helpful for new and existing members of antenatal screening teams.
Positive feedback
The resource was sent to 24 screening midwives to pilot and we had some great feedback.
One participant told us:
Refreshed knowledge on some areas and learnt new information on others. It will definitely be beneficial to use the information to support women in addition to training and cascading to other healthcare professionals involved in the screening pathway.
Another said:
Really informative and useful information. Clearly presented. I've improved my knowledge base already!
PHE Screening blog
The PHE Screening blog provides up to date news from all NHS screening programmes. You can register to receive updates direct to your inbox, so there's no need to keep checking for new blogs. If you have any questions about this blog article, or about population screening in England, please contact the PHE screening helpdesk.