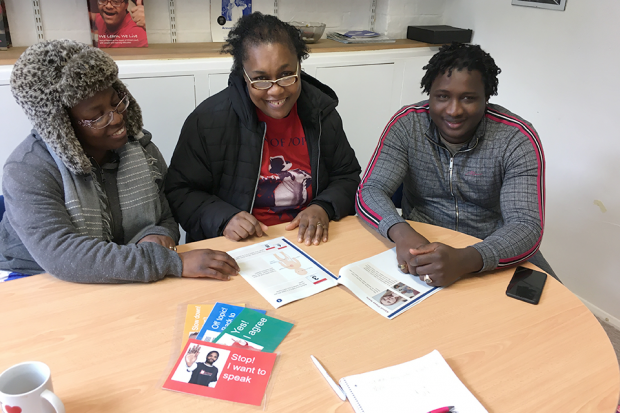 People with learning disabilities are among those who access screening the least in England.
They can also struggle to understand conventional text-based information about screening tests, choices, possible results and follow-up care.
Partnership working between Public Health England (PHE) and The Elfrida Society  a London-based learning disability charity, has now helped to update and improve accessible antenatal and newborn screening information.
In February 2017, Public Health England published 8 new easy guides to help explain the screening tests offered during and after pregnancy.
The NHS-led antenatal and newborn screening services use these Screening tests for you and your baby easy guides to support discussions with women and partners who have learning disabilities. The easy guides are also useful for people whose first language is not English and those with low literacy levels.
In 2018, public health registrar Sarah Morgan led a project to evaluate the quality and effectiveness of the easy guides. She found they were useful and well received but could be even better with a few improvements to the wording, images and formatting.
Sarah's evaluation also highlighted the need to increase awareness of these resources and improve the training and confidence of staff in discussing screening with people with learning disabilities.
Partnership working
Before implementing Sarah's recommendations, we needed to confirm that any changes to the easy guides would improve understanding for those who would use them.
That is where the fantastic people at The Elfrida Society came in, recruiting and hosting a focus group of parents with learning disabilities to go through our updated drafts of the easy guides.
These 'experts by experience' provided invaluable feedback, highlighting several minor issues with the text and images that we have now addressed.
Many thanks to The Elfrida Society for this excellent example of partnership work in ensuring that people who use easy read materials are involved in their development and design.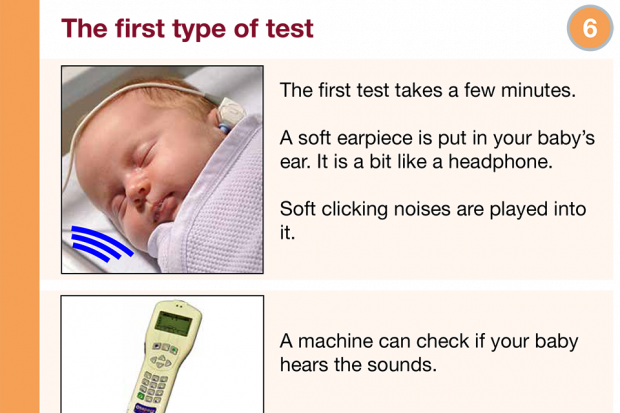 We would advise antenatal and newborn screening providers to download, print out and use the newly updated easy guides to support their conversations in explaining screening to any women and partners who require information in this format.
If possible, you should print the easy guides in colour and single-sided to improve accessibility.
PHE Screening blog
The PHE Screening blog provides up to date news from all NHS screening programmes. You can register to receive updates direct to your inbox, so there's no need to keep checking for new blogs. If you have any questions about this blog article, or about population screening in England, please contact the PHE screening helpdesk.