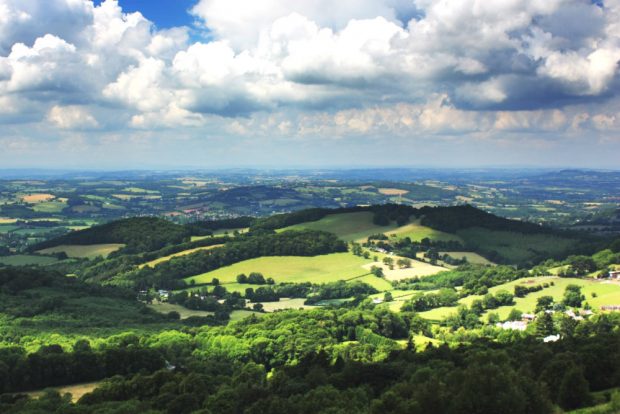 Over the past 4 years, Hereford and Worcester abdominal aortic aneurysm (AAA) screening programme has been exploring ways to raise awareness of the programme in rural areas where there is low uptake.
Getting rural areas involved
Herefordshire and Worcestershire are largely rural counties with a slightly older age structure than England and Wales as a whole. The numbers show that 23% and 20% (respectively) of the population are aged 65 years or above.
Along with meeting with local GP surgeries in rural communities, the screening team have also attended local events and community meetings.
These included a stand at the local farmers' country fair in Kingston, Herefordshire, and Callow Hill, Wyre Forest.
We approached various country fair organisers and asked if they could let the usual stall fee pass for the AAA programme. Most venues were happy to do this, but we found that larger, more commercial venues, were not so accommodating.
We presented information about the screening programme at Age UK, the Women's Institute and Deaf Direct.
We also held an exhibition stand at the Bromsgrove pensioners fair and Redditch older people's services day. The team were well received, and it generated lots of enquires and self-referral appointments.
Working together
We also worked with one of our rural, farming GP surgeries to help screening clinics run alongside its flu clinics. In the first year, this resulted in 96% attendance in men from the screening group, as well as many self-referrals.
At the start, we faced a few obstacles in trying to co-ordinate the clinics. One issue was getting the timing of AAA appointments to match with flu clinic appointments.
However, by the second year of carrying out the clinics, we had found a solution to the issues surrounding appointment timings. We first sent the GP surgery a list of men who had been invited, and their appointment times. We then asked that they co-ordinate the men's flu appointments so that they could have their flu jab followed by their AAA appointment.
The GP surgery also included AAA screening information with the flu appointment letters they sent out to attract self-referral men.
A few slots were left available for self-referrals and the details of these were sent to the AAA programme prior to the clinic. These were checked for eligibility and added to the AAA SMaRT IT system.
On the right path
This format is one that works well. Based on its success so far, the surgery has agreed that we can continue this arrangement in the future.
Overall, the uptake has increased by nearly 2%, so there are plans to continue to explore more ways to target rural areas to raise awareness of screening.
PHE Screening blog articles provide up to date news from all NHS screening programmes. You can register to receive updates direct to your inbox, so there's no need to keep checking for new blogs. If you have any questions about this blog article, or about population screening in England, please contact the PHE screening helpdesk.