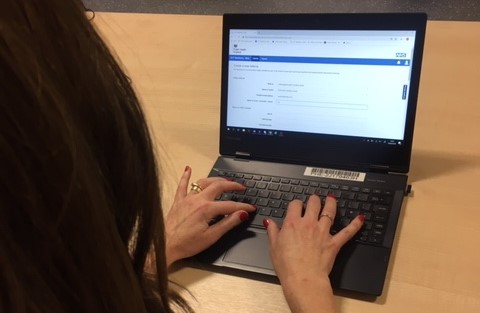 In June 2018 we blogged about a new IT system for the Sickle Cell and Thalassaemia (SCT) Screening Programme to improve the process of collecting and sharing data.
Our last blog talked about the roll-out of this important IT system, which will improve:
the process for referring babies with a positive SCT screening test from newborn screening laboratories into care
the process of collecting and sharing data
the quality and completeness of data to evaluate the programme
New guides available
We have been meeting face-to-face with users across the country to gather feedback on the new system, which was used to further develop functions and make sure it meets the needs of users.
As a result of this research, a new set of guides for users of the SCT newborn outcomes system has just been published.
These guides include:
The guides explain what system notifications mean and instructions on how to:
access the system and log in
enter patient data
send, receive and accept referrals
decline a referral
search for a record
register an infant who presents clinically
track patients along the pathway
end the pathway
generate data reports
Please check out the new user guides for yourself.
Continuing work
As we continue roll out, we will carry on talking to users and helping them to use the new system.
We've been inviting more and more people to start using it alongside their current processes and will continue gathering feedback.
Once the system has been tested sufficiently, users will drop their existing manual processes and move completely to the new IT system.
If you are involved in collecting and inputting SCT data we will be in touch about implementing the new IT in your centre.
If you have any feedback or questions you can contact PHE's Screening Helpdesk.
PHE Screening blogs
PHE Screening blogs provide up to date news from all NHS screening programmes. You can register to receive updates direct to your inbox, so there's no need to keep checking for new blogs. If you have any questions about this blog article, or about population screening in England, please contact the PHE screening helpdesk.