The UK National Haemoglobinopathy Reference Laboratory (NHRL) in Oxford has provided a dedicated sickle cell and thalassaemia (SCT) laboratory support service for antenatal and newborn laboratories and other healthcare professionals involved in the NHS SCT Screening Programme since 2010.
The service is well placed to support professionals to make sure screening is provided in line with best practice and programme standards.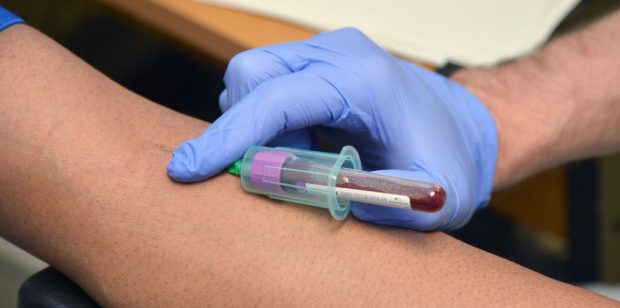 It provides telephone and email support and deals with queries relating to a wide range of technical and haemoglobinopathy issues, including:
interpretation of high-performance liquid chromatography (HPLC), red cell indices and electrophoresis results
interpretation of borderline results
alpha thalassaemia phenotypes/genotypes
hereditary persistence of fetal haemoglobin (HPFH) and delta-beta thalassaemia phenotypes
understanding when partner testing should be recommended
reporting results when the results are not clear cut
referral for further testing, such as mass spectrometry or genetic testing
results being referred to clinical staff
the clinical significance of rare haemoglobin variants
The service responds to around 200 queries a year. About three-quarters of all queries come directly from laboratories but the service is there to help nurses, counsellors, midwives and clinicians as well. These queries relate to antenatal screening, newborn screening, prenatal diagnosis (PND) and general screening issues.
The laboratory support service has experience relating to the full spectrum of haemoglobinopathy phenotypes and mutations in the UK population and knowledge of screening policy, quality assurance and service standards.
Guidance for laboratories working with the SCT programme can be found in the Sickle cell and thalassaemia screening: handbook for laboratories.
What users say about the service
Speedy, high level responses to lab queries.
The service provides any advice from result interpretation to technical info.
Haemoglobinopathies are a poorly understood area of haematology and the sort of advice the service is able to offer is hard to come by from other sources.
We are a low risk area and find this service invaluable since we do not have a lot of experience with rarer haemoglobinopathies.
How to get in touch
Contact details for the laboratory support services are:
Address: UK National Haemoglobinopathy Reference Laboratory (NHRL), Molecular Haematology Level 4, John Radcliffe Hospital, Oxford OX3 9DU
Email: lab.support@nhs.net
Telephone: 01865 572767 or 01865 572769
PHE Screening blogs
PHE Screening BLOG articles provide up to date news from all NHS screening programmes. You can register to receive updates direct to your inbox, so there's no need to keep checking for new blogs.