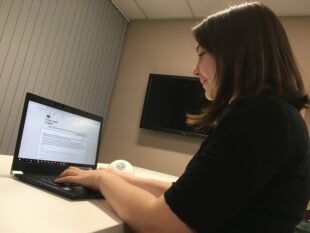 Can you help us to prioritise the questions that researchers should be asking in order to help develop and improve the NHS Bowel Cancer Screening Programme (BCSP)?
Today, we launched a consultation, asking health researchers and the public to submit their ideas of the most important research topics we should be considering.
Research in the national programme
Data requests and research is integral to the development and improvement of the NHS screening programmes. Examples of new research information that can improve a programme include new tests being developed, better ways of engaging with people in screening decisions and improving the way screening and diagnostic services are delivered.
There is a wealth of screening data available to inform policy-making and research but we have to limit the amount of research because new research studies must not impact on the high-quality provision of the service.
Each national screening programme has a research advisory committee (RAC). The bowel cancer screening RAC aims to guarantee that any research, evaluation and audit is feasible, of high quality and protects the safety of patients. In order to access screening programme data, research studies must be of the highest quality, have the necessary data protection and governance in place, and must not unduly impact the routine running of the programme.
Prioritisation exercise
We are undertaking a public consultation exercise because of the number and diversity of applications the RAC receives.
This exercise will identify the most important areas of bowel cancer screening research that should be prioritised in the future.
We are asking the public, researchers and health professionals to take part in the consultation and complete the survey to submit the ideas they think are most important for access to BCSP data or participants.
Types of research and research questions 
Research questions considered in the prioritisation exercise will be limited to:
Research questions that would require access to people invited to participate in the BCSP. This includes people invited to participate in screening using the home test kit, bowel scope screening (flexible sigmoidoscopy) or screening participants who have been referred for further tests such as colonoscopy.
Research questions requesting the use of samples and/or data routinely collected as part of the BCSP.
The exercise will not consider research questions or types of research designs that do not involve access to people invited to the bowel cancer screening programme and/or involving the use of samples/data.  Excluded research includes:
questions related to systematic reviews or literature reviews of existing evidence
questions concerning improving public awareness of bowel cancer (if the research is not related to requesting direct access to participation data collected by BCSP)
new or existing treatment(s) for bowel cancer (including surgical, chemotherapy, radiation therapy, or combination of these treatment regimens)
data and/or samples not routinely collected as part of the BCSP
How to submit your research ideas
You can submit your ideas for what research should be prioritised through the online survey.
Email for more information about the exercise and guidance on completing the survey.
The survey is suitable for completion both by people with a good understanding of research methodology and members of the general public who have a more limited understanding of research methodology.
PHE Screening blogs
PHE Screening blogs provide up to date news from all NHS screening programmes. You can register to receive updates direct to your inbox, so there's no need to keep checking for new blogs.