Here's a list of all our blog posts in April 2018 and links so you can find them.
General information
My 30 years in screening, a personal journey involving hypnotic dancing, Mickey Mouse ears and Lancaster bombers
PHE's Lindsay Kimm talks about some of the highlights from her 30 years in screening.
Infectious diseases in pregnancy screening
Updated standards for infectious diseases in pregnancy
Midwives, obstetricians, screening laboratory staff and specialist teams who provide care as part of infectious diseases in pregnancy screening should make sure they're familiar with the revised programme standards.
Newborn and infant physical examination screening
Changes to NIPE programme standards and handbook
Information about revisions to 2 NHS Newborn and Infant Physical Examination (NIPE) screening programme clinical guidance documents.
Newborn screening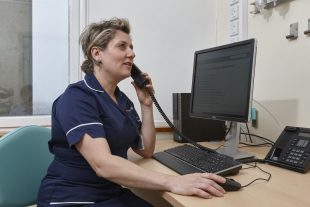 Actions for newborn screening providers due to child health changes
Due to changes in some child health information services (CHIS), newborn screening providers need to be aware of potential problems with electronic birth notifications.
PHE Screening blog
PHE Screening blogs provide up to date news from all NHS screening programmes. You can register to receive updates direct to your inbox, so there's no need to keep checking for new blogs.