I am delighted to announce the appointment of Professor Gerard Stansby as research lead for the NHS Abdominal Aortic Aneurysm (AAA) Screening Programme.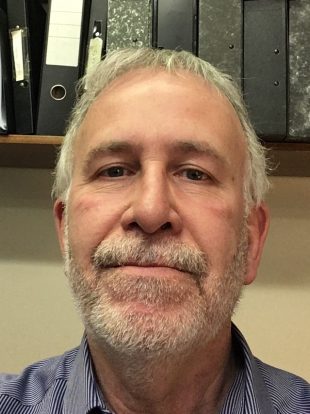 Gerry qualified from Cambridge University and Addenbrooke's Hospital in 1982. In January 2000, he obtained his current position of Professor of Vascular Surgery at the University of Newcastle and the Freeman Hospital, and he has been director of the local North East AAA Screening Programme since its inception.
Gerry succeeds his former colleague Tim Lees as our research lead and will take charge of his first research committee meeting in April.
Gerry said of his appointment:
I am enormously pleased and privileged to have become chair of the NHS AAA Screening Programme Research Committee. As a vascular surgeon I am only too aware of how terrible a thing a ruptured abdominal aortic aneurysm is and the need for screening. What a tragedy – healthy men have their lives suddenly taken away from them by a treatable condition that they didn't even know they had.

My route into an interest in AAA screening was from a clinical background but I am also an academic vascular surgeon. For the last 8 years I have been the clinical lead for the North East England AAA Screening Programme and research lead for vascular surgery in the North East. The role of national research lead enables me to bring expertise from these different areas together. It is always important that clinical practice in the NHS is evidence-based whenever possible.

I hope to lead the committee not just to process and aid applicants with their own research ideas but also to identify and promote important topics for research and to encourage new researchers into this area. Priority topics will undoubtedly include how we can reach those from minority groups or deprived areas more effectively. As well as issues that are generic for all screening programmes, AAA screening has some unique aspects, one being the ever-increasing number of men in surveillance. The cardiovascular health of these men – and how to improve it – is a relatively understudied area that also needs addressing.

Of course effective research also requires funding, which can be hard to come by. I hope the research committee may be able to influence funders to regard aneurysm screening as a priority area and to alert the aneurysm screening researchers to appropriate opportunities to apply for funding. Additionally, there may be opportunities to link with other groups within screening and the wider NHS trying to address the issues of inequalities and cardiovascular health. Finally, I would genuinely welcome any suggestions as to how the committee might be more effective or address new areas going forwards.
I hope you will join me in welcoming Gerry to the national team and supporting him in this important role.
PHE Screening blogs
PHE Screening blogs provide up to date news from all NHS screening programmes. You can register to receive updates direct to your inbox, so there's no need to keep checking for new blogs.