"Space," says the Hitchhiker's Guide to the Galaxy, "is big. Really big. You just won't believe how vastly, hugely, mindbogglingly big it is. I mean, you may think it's a long way down the road to the chemist's, but that's just peanuts compared to space."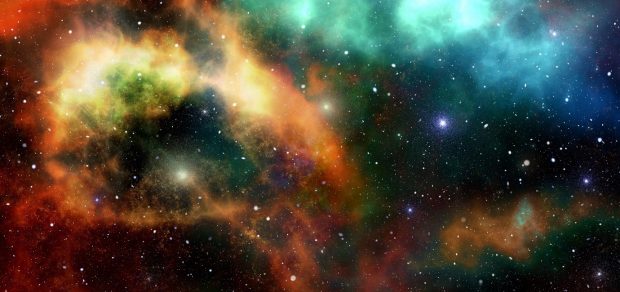 Something similar could perhaps be said about GOV.UK, which since its launch in 2012 has quickly become one of the country's biggest and most-visited websites. Only a tiny fraction of publications on GOV.UK are screening ones but that's still many hundreds of documents and leaflets.
As we've blogged about before, we have a standard process for developing and reviewing our publications to ensure they're fit for purpose. We aim to fully review all our publications at least once every 3 years. But we've not yet caught up with all our older publications and leaflets. This means some of them still show historic branding and contact details.
For example, we were reminded recently that some of our fetal anomaly screening leaflets still showed as needing review in 2013 – obviously a date long since passed! One trust queried whether they were still safe to use.
The answer to this is yes, even though we have not yet fully reviewed and revamped these leaflets we have confirmed that there have not been any policy changes that would make any of the information they contain inaccurate or misleading.
How we are tackling this issue
To address the issue of older leaflets, PHE Screening has:
updated older leaflets to remove specific review dates and replace with 'pending' to make it clear these are in hand
added a statement to our main leaflet page to confirm these older leaflets are still fit for use
written this blog to highlight the issue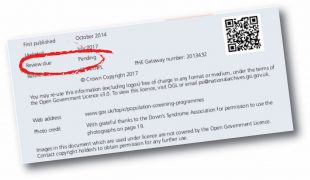 We have also bumped the full review of these older leaflets up our priority list.
We aim to get up to date with all our leaflet reviews over the course of this year.
This will ensure that all PHE Screening leaflets:
use our standard leaflet design
use consistent PHE/NHS branding
are written to our high standard of clear, plain English
have accurate review dates
As usual, if you have any questions about our leaflets please contact the helpdesk.
PHE Screening blogs
PHE Screening blogs provide up to date news from all NHS screening programmes. You can register to receive updates direct to your inbox, so there's no need to keep checking for new blogs.