Like some of the many children who have been identified and helped with vision problems over the years, vision screening has now grown up. Today we've published – after several years of hard work by many talented people – a large set of resources that can help providers ensure high quality local screening services.
Child vision screening
Child vision screening takes place in primary schools and aims to identify children with reduced vision. Early detection means that effective treatment, such as glasses or patching, can be quickly offered.
The UK National Screening Committee has recommended screening on a number of occasions, most recently in 2013, but this is the first time that resources have been developed to support local services.
Having reduced vision can have a major impact on a child's learning and general development. The childhood vision screening programme is the only chance for all children to get their vision tested formally so that problems can be identified and tackled quickly at the start of their school life.
New resources
I chaired an expert advisory group, including professional organisations representing orthoptists, optometrists and ophthalmologists, academics and the Association of Directors of Public Health, to develop the resources. We've now made available:
service specification
screening competencies
teacher information sheets
screening pathway
diagnostic pathway
parent leaflet
6 template letters
The documents were the subject of formal consultation and received dozens of responses. Huge thanks to everyone on the advisory group and those of you who contacted us during the consultation – you've all helped shape the final resources.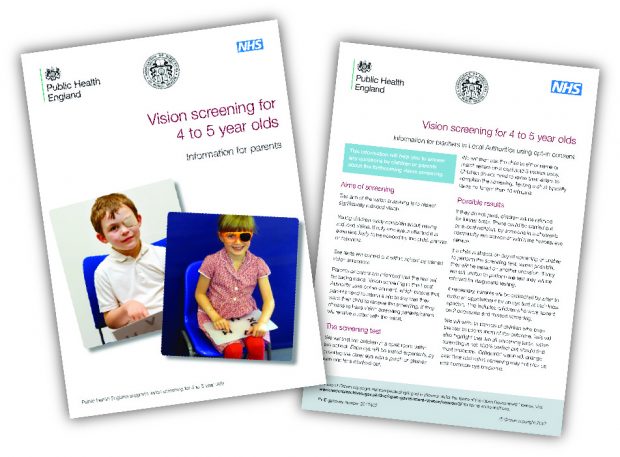 One document is still to come – the vision screening standards. We are also about to start developing an e-learning module for vision screeners. Keep an eye on the blog for progress with both these resources.
It's important to note that we won't be leading on developing guidance around diagnosis and treatment. But we are working with clinical bodies to help them to do this.
Cameron's story
A final thought. Do you remember Cameron?
He's the son of the member of my team who has appeared in several previous blogs about our progress with vision screening. He's now 8 years old, so his vision has stopped developing and he no longer needs to wear his cool eye patches. His dad tells me that his orthoptist was over the moon with his progress over the 3 years of patching treatment and his eyesight has improved dramatically. This has led to him doing much better at school and his attention span and behaviour have improved. The whole family has benefitted. When asked what he thought of vision screening, Cameron said:
It helped a lot and my eyes are getting so much better! You can get cool glasses and I liked the special poster I put my eye patches onto when I took them off.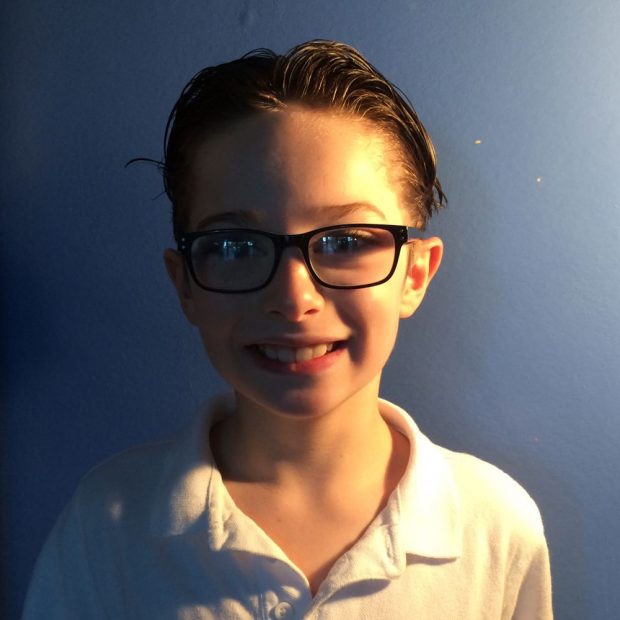 It's for children like him that we produced these new resources – and I hope you all feel inspired by his story, and thousands of other children like him – to run the best child vision screening services you possibly can.
PHE Screening Blogs
The PHE Screening BLOG provides up to date news from all NHS Screening programmes. You can register to receive updates direct to your inbox, so there's no need to keep checking for new blogs.