Children have all sorts of eye problems (just like adults) from viral conjunctivitis through to mild or moderate sight problems and, very rarely, blindness. Most children with eye problems are picked up by their parents or teachers.

Some problems may not be picked up as they are mild or the child is so used to them that they don't notice. There is evidence that these can be treated and that a proper screening programme will find these more subtle vision problems and refer for treatment. Without such a programme, they may go unnoticed and untreated.
It is on that basis that the UK NSC recommends screening all 4 to 5 year old children using a standard test. Back in May I wrote about the work we're doing to develop a set of resources to support vision screening and why this is so important.
The test will only pick up a problem with vision. It is important to know that it will not find infections, problems with the eyelids or with the retina (unless they interfere with the child's ability to read a chart).
The big picture
Eye problems are common but serious ones are very rare.  Six in 100 children have at least one eye problem in the first 3 years of life. But only 3 in 1,000 pre-school children have a problem with their vision (ref 1).
It is thought that around 29,000 children in the UK have moderate or severely poor vision (ref 2). As they get older, 16 to 25 year olds in this group are twice as likely not to be in education, employment or training (ref 3).
Target conditions
As most severe problems will have already been picked up, the test is most likely to find mild problems. These are likely to be short or long sight, amblyopia (lazy eye) or a mild squint or strabismus. This is where the muscles of the eyes don't work together as they should and on occasions the eyes don't look in the same direction.
Research suggests that amblyopia is the most likely reason for these mild vision problems (ref 5).
When a child is found to have a problem on the screening test they will be referred to a specialist eye service for further tests and treatment. There is treatment for each of these conditions. Glasses or patching are the most commonly used.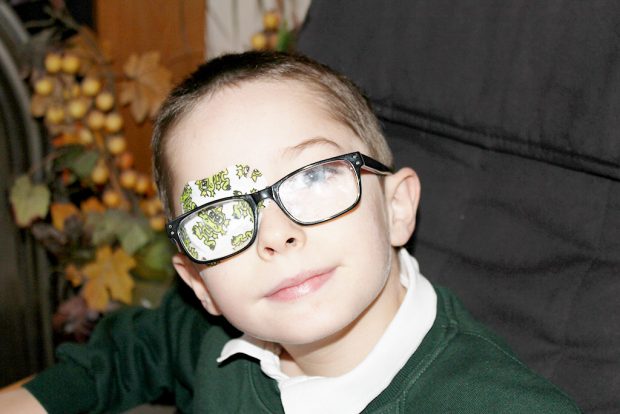 Not just a routine eye test
It is very important that the child is seen by a person trained to do the screening tests and part of the formal screening programme. Many people get their (and their children's) eyes tested as a routine. Parents should check that these services are part of the programme so they can be sure they meet the strict criteria we use to assure quality of the information and the test and referral.
Next steps
We recently had a meeting of the expert group where early drafts of the documents were discussed.
We are working on:
a standard description of the pathway
a set of detailed specifications
information for parents and professionals
training for those people who will do the test
the data needed to monitor the programme
We are continuing to develop these. We hope we will be ready for people to comment on during December and January.  We will write another blog when the consultation period opens. Please let us know if you would be interested in commenting and we will send you a copy.
PHE Screening blogs
PHE Screening BLOGs provide up to date news from all NHS screening programmes – replacing our previously published newsletters.
You can register to receive updates direct to your inbox, so there's no need to keep checking for new blogs.
References
If you're interested, here are the sources of evidence for the statistics in this blog.
Cumberland, P M, Pathai S and Rahi J S Prevalence of eye disease in early childhood and associated factors: findings from the millennium cohort study. Ophthalmology 2010, 117: 2184-2190
Rahi J and Cable N (2003) Severe visual impairment and blindness in children in the UK The Lancet, Vol 362, Oct 25, 2003
Office for National Statistics (ONS) mid-2013 population estimates
Hewett R with Keil S (2014) Investigation of data relating to blind and partially sighted people in the quarterly Labour Force Survey: October 2010 to September 2013. VICTAR,
University of Birmingham report for RNIB
Whole-population vision screening in children aged 4–5 years to detect amblyopia, Ameenat Lola Solebo, Phillippa M Cumberland, Jugnoo S Rahi. Lancet 2015; 385: 2308–19