I'm delighted to report that following the sterling work of our child vision group, we are now consulting on all the draft resources they have produced.
It's taken us slightly longer than expected to get to this stage. But we're now really keen that any of you with an interest or expertise in child vision screening let us know what you think. It's only by involving you all that we can ensure our materials are fit for purpose.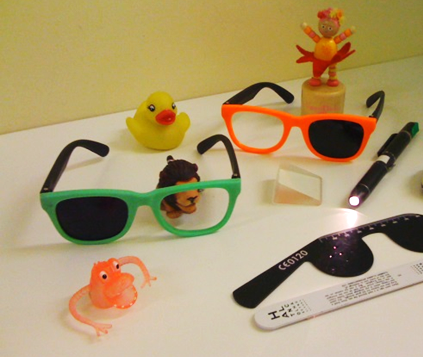 The ultimate aim, of course, is to provide a set of resources that help commissioners and providers run the best possible screening service, to help children like Cameron meet their full potential in life.
The draft resources now available include:
screening pathway
information for teachers and children
parent information pre-screening
parent information post-screening
diagnostic pathway
service specification
standards
screener competencies
learning and assessment pathway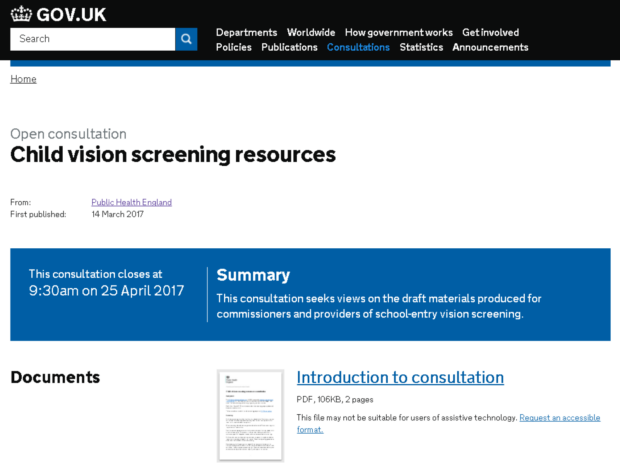 Consultation
The materials are being consulted on for 6 weeks. The consultation opened today (14 March) at 9.30am and will close on 25 April at 9.30am.
We welcome all comments on the draft materials. In particular, we would like to know if there are:
mistakes
examples of anything we've missed
other useful resources
I'd like to thank all the experts on the working group for getting us to this stage. And huge thanks in advance to everyone who responds to our consultation. Between us all we can transform child vision screening in England.
PHE Screening blogs
PHE Screening BLOGs provide up to date news from all NHS screening programmes – replacing our previously published newsletters.
You can register to receive updates direct to your inbox, so there's no need to keep checking for new blogs.