Over the past few months, the NHS Sickle Cell and Thalassaemia (SCT) Screening Programme has consulted widely with colleagues from a range of services, including midwifery, specialist nurses and clinicians, screening laboratories, and patient organisations to help us revise and condense the programme standards.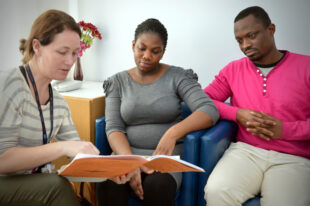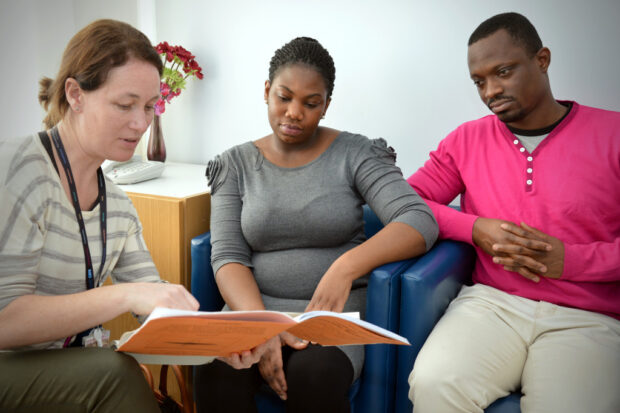 The SCT programme screens pregnant women to find out if they're at risk of having a baby with sickle cell disease or thalassaemia major, which are serious inherited blood conditions. This gives parents time to consider the options available.
The standards, which were last updated in 2011:
support people to make informed choices during pregnancy
improve infant health through prompt identification of affected babies
ensure access to a high quality screening service throughout England
These standards aim to help trusts and commissioners provide safe and effective screening. They should also help improve quality and consistency by making sure providers work to the same common pathway, use the same definitions and the same comparable information.
The standards measure important points in the screening journey, including coverage and timeliness of:
antenatal screening and prenatal diagnostic tests
laboratory test turnaround times
reporting screen positive results
receipt of screen positive babies into haemoglobinopathy centres
Most national standards have an:
acceptable threshold – the lowest level of performance providers are expected to attain to ensure a safe and effective programme
achievable threshold – the level providers should aspire towards attaining and maintaining performance at
What has changed?
Standard 2: timeliness of antenatal screening test, now measures the number of women 'tested' by 10 weeks + 0 days of pregnancy.
We have increased the acceptable threshold for standard 3 from 90% to 95%.
We also have a new standard 5. This measures timely offer of prenatal diagnosis to women at risk of having an affected infant. We have added this standard to improve the early offer of prenatal diagnosis (PND) by 12 weeks + 0 days and to give women and parents time to make informed reproductive choice. We are thinking about introducing this standard as one of our quarterly key performance indicators (KPIs) and are looking for volunteer sites to pilot the KPI in 2017 to 2018.
The revised standards will come into effect from 1 April 2017. Annual data will be collected against these revised standards from April 2018.
PHE Screening blogs
PHE Screening BLOGs provide up to date news from all NHS screening programmes – replacing our previously published newsletters.
You can register to receive updates direct to your inbox, so there's no need to keep checking for new blogs.