We are pleased to publish the sample taker training guidance for the NHS Cervical Screening Programme, replacing the previous publication 'A Resource Pack for Trainers' (April 2006).
The new guidance provides a common core of learning for all sample takers to ensure consistency of sample taking and a minimum recognised standard across the national programme.
The training resource also includes a series of PowerPoint presentations to support training providers in providing important aspects of the training. PDF versions are available online with PowerPoint versions on request. How times have changed – the previous resource used a CD-ROM.
The guidance gives a clear indication of who can provide the training. Independent training providers will need to ensure their training provision is endorsed and regulated by an appropriate professional body.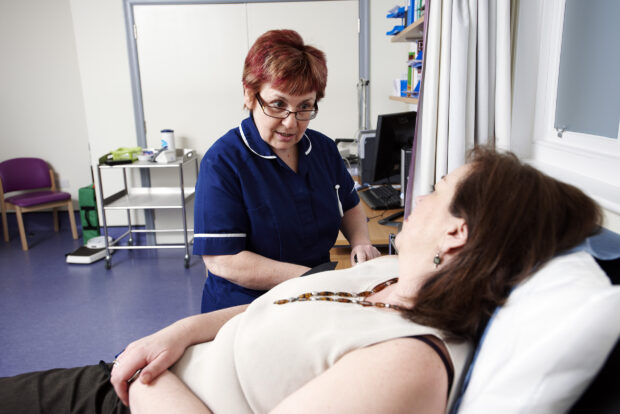 The cervical screening test is an intimate examination, so it is vital that sample takers are skilled, with up to date knowledge to answer questions and provide individual assurance. The guidance includes clarity relating to sample taker mentors and the criteria they should fulfil to support the clinical practice of trainee sample takers.
We have worked with Jo's Cervical Cancer Trust to put the guidance together and have learned from their experiences working with women to address some of the sensitive issues around sample taking.
The new sample taker guidance provides clear details on who can take samples. We have updated it to reflect the increasing need for flexible workforce arrangements across nursing and primary care.  All registered nurses, midwives and physician associates should be accepted to take cervical screening samples provided they complete the required training and clinical competencies, and are registered for this purpose. The decision to include more flexible workforce arrangements does not extend to healthcare assistants or assistant practitioners.
We developed the guidance with the help of a sample taker focus group that included sample takers, training providers, practice nurses and commissioners. I would like to take this opportunity to thank them for their input.
PHE Screening blogs
PHE Screening BLOGs provide up to date news from all NHS screening programmes – replacing our previously published newsletters.
You can register to receive updates direct to your inbox, so there's no need to keep checking for new blogs.