The NHS Breast Screening Programme has published a national radiographic workforce report summarising the findings of its survey into the current state of the radiographic workforce.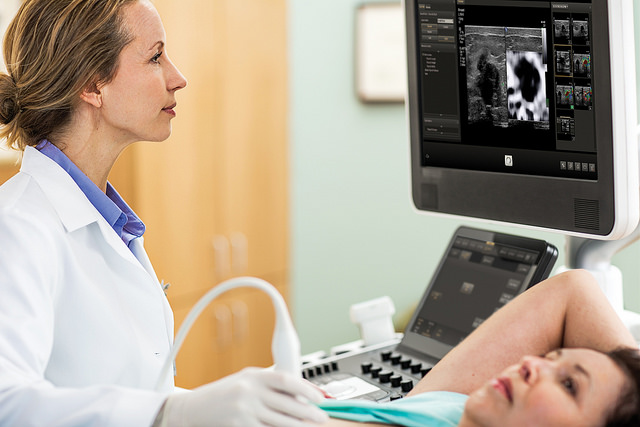 It makes worrying reading as it shows that over half of the workforce are due to retire in the next 10 to 15 years and there is a shortage of new radiographers attracted to the profession.
Radiographers take images of the insides of patients' bodies to diagnose injury or disease. They are a crucial part of the programme, which routinely offers screening for women aged 50 to 70 every 3 years.
Our survey, carried out in April and May 2016, found that:
there were 15% vacancies in the mammography workforce
two thirds of services had vacancies for mammographic staff
over 60% of advanced practitioners and consultant practitioners were aged 50 or older
The survey examined all 4 tiers of the radiographic workforce – assistant practitioner, practitioner, advanced practitioner and consultant practitioner. It analysed current staffing, vacancy rates, retirements, training routes and attitudes of radiographic staff to workforce issues. We introduced the 4-tier workforce in the early 2000s in response to rising demands on the service. Local screening services have gradually adopted this model.
Our survey found that:
around 40% of services employed consultant practitioners
51 out of 52 services had advanced practitioners
49 out of 52 services employed assistant practitioners
28% of the total mammographic workforce were assistant practitioners (40% of whom were recruited from outside of healthcare)
Our report echoes findings from the 2015 radiology workforce census which revealed an ageing workforce. It found that one third of radiologists were due to retire over the next 10 years and existing staff were delivering a significant proportion of their clinical workload as extra-contractual activity.
The need for action is urgent because demands on the programme are increasing due to:
PHE is working with the Society and College of Radiographers, Health Education England, NHS England, the breast training centres and universities to plan the response to the workforce challenge.
Partnership working should ensure that breast screening offers an attractive career path for women who want to work in the world's first (and arguably most prestigious) national breast screening programme.
PHE Screening blogs
PHE Screening BLOGs provide up to date news from all NHS screening programmes – replacing our previously published newsletters.
You can register to receive updates direct to your inbox, so there's no need to keep checking for new blogs.