Back in September I wrote a blog post explaining how local abdominal aortic aneurysm screening (AAA) programmes can obtain NHS numbers when screening men in prisons.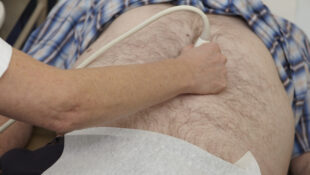 National screening programmes are fundamentally equitable, offering a test to everyone in a given population. Screening should therefore play an important role in reducing the health inequalities gap. In practice, however, we face significant challenges if we're to ensure true equity of access for all those eligible for a screening test – and prison settings pose particular challenges.
Following discussions with the Health and Social Care Information Centre (HSCIC), I can now confirm that prisons can ask for an NHS number using the new HSCIC online service.
The way this works is that the prison logs into its account and registers its request. This is sent directly to the HSCIC which searches for an NHS number. If a number is not found, it will allocate one.
Prison health services can use this same process to identify NHS numbers for offenders eligible for any of the NHS screening programmes, not just AAA.
The screening in prison settings steering group, of which I'm a member, recently finalised the pathways for screening in prison settings.  We will shortly publish them online along with an overview paper that includes final guidance on obtaining NHS numbers.
PHE Screening blogs
PHE Screening blogs provide up to date news from all NHS Screening programmes – replacing our previously published newsletters.
You can register to receive updates direct to your inbox, so there's no need to keep checking for new blogs.