Population screening programmes can only improve public health if they correctly identify and then invite everyone who is eligible to be screened.

The diabetic eye screening programme aims to reduce preventable sight loss by inviting all people with diabetes aged 12 and over for annual screening using digital photography.
Some people with diabetes have fallen through the net in recent years due to issues with the way patients are coded on GP practice IT systems.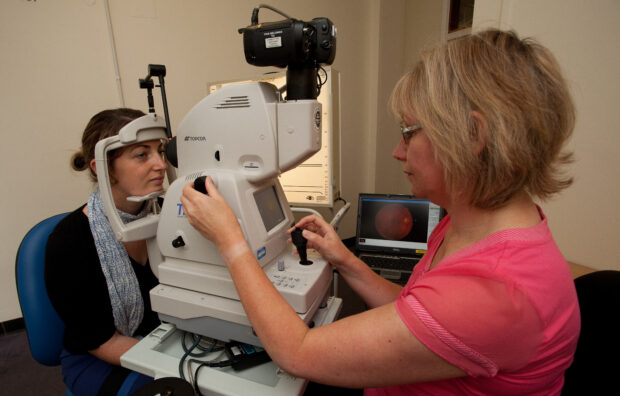 Current evidence shows that all people with diabetes should be screened for diabetic retinopathy for life once there has been a definite diagnosis of diabetes, excluding gestational diabetes. New GP Read codes were introduced in 2014 to take this guidance into account.
Before 2014, many GPs used the code 'Diabetes resolved' for patients whose blood sugar levels normalised following treatment, such as pancreatic transplant, or intensive weight reduction. These patients were then removed from the register of people requiring annual retinal screening – even though their risk of developing diabetic retinopathy may have increased following a rapid improvement in diabetes control.
Such patients should now be classified as 'Diabetes in remission'. This ensures they are still invited for screening.
GPs should therefore review all patients with a 'Diabetes resolved' Read code and amend to 'Diabetes in remission' as appropriate. Local diabetic eye screening programmes should review their registers to ensure that patients who should be recalled for screening are not marked as 'no longer diabetic' in their screening programme software systems.
Recent local programme audits have identified several patients incorrectly categorised in this way. The risk may be higher for programmes where older versions of DES software did not have suitable selection options to categorise patients.
One local audit found that 4-5% of patients who had been suspended from screening due to the category of 'never had diabetes' and 'no longer diabetic' did have diabetes and should have been invited for screening. It also found 5 patients who were not being recalled for screening because of the way they were labelled in the software after undergoing successful transplants.
Patients who have never had diabetes should have their records archived from the software if they have never been screened. This should be done in line with local information governance protocols.
PHE Screening blogs

PHE Screening blogs provide up to date news from all NHS screening programmes – replacing our previously published newsletters.
You can register to receive updates direct to your inbox, so there's no need to keep checking for new blogs.