Following a review of results from the English HPV primary screening pilot sites and international evidence, the UK National Screening Committee recommended at its January meeting that HPV primary screening should be adopted by the screening programme.
We are now awaiting the decision from the minister regarding the implementation within the English screening programme.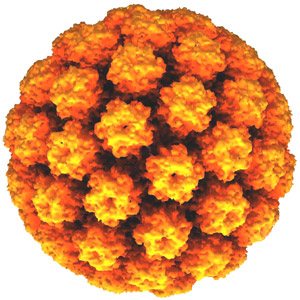 Should the minister approve the national adoption of the programme change then we need to be ready with a plan to implement. An HPV primary screening implementation group has therefore been established with stakeholders. The group has representation from all the various disciplines involved in the current cervical programme and sentinel (pilot) sites. HPV primary screening would affect all aspects of the programme pathway and would be a significant undertaking.
A complex pathway
There are many aspects that are being discussed. A pathway including HPV testing will be complex. Advice, referral and recall intervals will be more closely related to an individual's results. This means that any new pathway will require robust IT systems to support it. The training of laboratory staff and future workforce requirements are being very carefully considered and this will be taken to the National Cervical Cytology Education Training Committee working group where there is Royal College of Pathologists and British Association for Cytopathology representation.
A strategy for procurement is being discussed in collaboration with our NHS England colleagues. NHS England has been advised by Public Health England (PHE) to take into consideration HPV primary screening when planning any cytology laboratory reconfigurations or procurements.
We are aware that there is some understandable anxiety in the cervical screening laboratories regarding the impact of HPV primary screening on the workforce. Constraints within the laboratories due to staff not being recruited and staff choosing to leave screening are of significant concern. In the national programme we are examining options to mitigate risk to the screening providers to prevent impact on quality of the 14 day turnaround for results. A change to HPV primary screening will affect workloads very significantly. This will be compounded if the UK NSC recommends (and minsters agree) to extend call recall intervals for those who are HPV negative. PHE has commissioned a workflow and economic model to look at this in more detail.
We hope you find this information helpful. We will continue to update on any further developments in the programme as soon as possible.
If you do require further advice please contact Ruth Stubbs the cervical screening programme manager via the screening helpdesk.
PHE Screening blogs
PHE Screening blogs provide up to date news from all NHS screening programmes – replacing our previously published newsletters.
You can register to receive updates direct to your inbox, so there's no need to keep checking for new blogs.