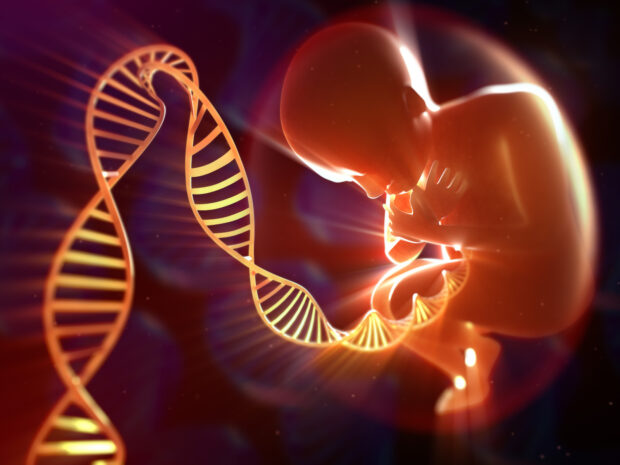 In 2016 the UK National Screening Committee (UK NSC) recommended introducing non-invasive prenatal testing (NIPT) into the existing screening pathway for Down's syndrome, Edwards' syndrome and Patau's syndrome as part of the NHS Fetal Anomaly Screening Programme (FASP). The recommendations were updated in 2019.
NIPT will be an additional option for women who have a higher chance ('1 in 2' to '1 in 150') of having a baby with one of these conditions following combined or quadruple screening in single and twin pregnancies.
NIPT will be introduced as an 'evaluative roll out'. This means we will be able to monitor how the introduction of NIPT is working at each stage of the roll out and make any changes to the pathway and screening processes quickly and effectively. The UK NSC will be kept informed about progress with the evaluation.
Outcome of the procurement process
Public Health England (PHE), with the support of NHS Arden and GEM Commissioning Support Unit (CSU), engaged with genomic laboratory hubs (GLHs) and their sub-contractors  to complete procurement of laboratory testing services for the evaluative roll out of NIPT in England.
Contracts will be awarded to 3 genomic laboratory hub (GLH) providers.  The GLHs will either provide the testing services themselves or oversee testing with sub-contracted partners. The 3 GLHs offering NIPT services are:
South East GLH in partnership with the SAFE laboratory St Georges' Hospital
Central & South GLH with testing at the GLH itself
North Thames GLH in partnership with HSL (The Doctor's Laboratory) and Queen Mary University of London laboratory
The target date to commencement of the offer of NIPT is 1 June 2021. NIPT will be an additional option in the FASP screening pathway for women with single or twin pregnancies who receive a higher chance result from either a combined or quadruple test.
FASP is currently finalising plans to support the implementation of the evaluative rollout, including:
mapping of NHS maternity service to the laboratories for NIPT testing services
offering a training and information sharing session for all NIPT champions to explain the practicalities of offering NIPT as part of the FASP screening pathway
publishing guidance and updated information for public and professionals to support the evaluative roll out
Further updates
We will post further updates on the implementation plans via the PHE Screening blog, so keep an eye out in the coming weeks.
Just a reminder that we have  also provided an updated NIPT training and information package on Health Education England's e-Learning for Healthcare website, published in Autumn 2020. So, if your staff did not attend or access the NIPT cascade package, perhaps now is the time to encourage all staff to visit and complete this.
PHE Screening blog
The PHE Screening blog provides up to date news from all NHS screening programmes. You can register to receive updates direct to your inbox, so there's no need to keep checking for new blogs. If you have any questions about this blog article, or about population screening in England, please contact the PHE screening helpdesk.