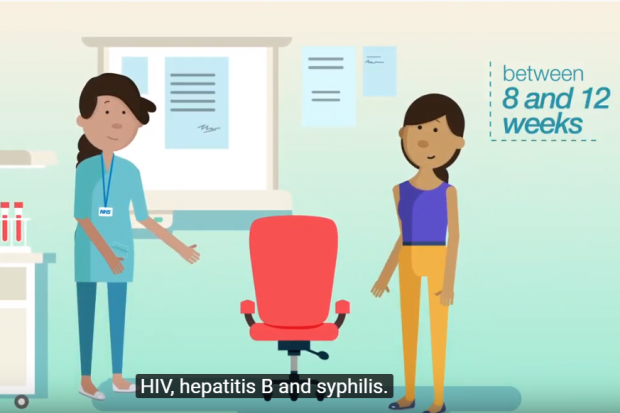 Back in November 2019, we published the results of a survey about our screening animation for pregnant women and parents with newborn babies.
We took on board what you said about our animation and the result is a refreshed and updated version to watch and share.
Better than ever
We hope you'll agree the animation is clearer and better than ever.
In addition, we now have subtitled versions of the animation in the 10 most commonly requested languages. Subtitled versions include English and translations in Arabic, Bengali, Chinese, French, Latvian, Lithuanian, Polish, Portuguese, Punjabi, Romanian, Somali and Urdu.
To make things easier, all versions of the animation can now be downloaded straight to your computer from the link above. So you no longer need to request it from the PHE Screening helpdesk if you'd like a copy to display locally, for example on an antenatal clinic screen.
It's really easy to download. First of all click on the title of the leaflet you want to download. Then, on the next page, simply scroll down a bit and press 'download'.
PHE Screening blog
The PHE Screening blog provides up to date news from all NHS screening programmes. You can register to receive updates direct to your inbox, so there's no need to keep checking for new blogs. If you have any questions about this blog article, or about population screening in England, please contact the PHE screening helpdesk.