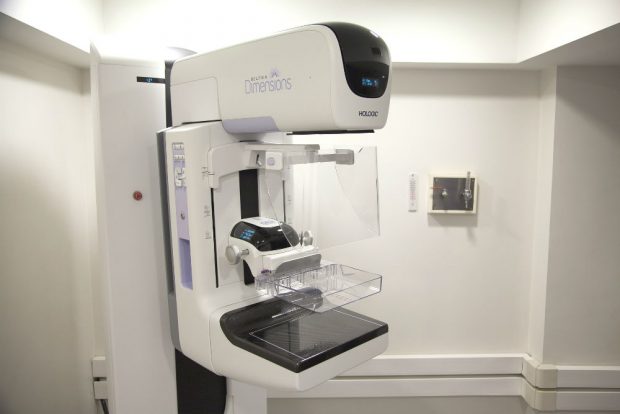 I'm Victoria Woof and I work at the Centre for Health Psychology at the University of Manchester. In this post I talk about work researchers from Manchester University NHS Foundation Trust and the University of Manchester have been involved in to try to make breast screening more accessible for British-Pakistani women.
Our work
Breast screening uptake has fallen in the UK. Women from South Asian backgrounds are among those least likely to attend breast and cervical screening. The NHS Breast Screening Programme (BSP) does not routinely record ethnicity in the uptake data but research suggests attendance is particularly low among British-Pakistani women. Improving accessibility for these groups is challenging.
With this in mind, we interviewed British-Pakistani women from East Lancashire to explore their views on attending routine breast screening. We held 19 interviews and 14 women required an Urdu or Punjabi speaking interpreter. The use of interpreters was essential to the success of this research. They meant we could hear the views of women who are rarely heard.
Barriers to screening
We asked women what the main barriers were to attending breast screening and identified the following issues.
Accessibility of information
Many of the women were unable to read English and so could not understand the screening invitation letter and leaflet. This can mean they ignore the information or throw it away. They may get screening information from community networks instead, which may not always be accurate.
Interpreter provision
Many women need the help of a family member to be understood at appointments. This can, however, make them feel inhibited or excluded from the conversation. Women we spoke to would benefit from the NHS interpretation and translation service but were unaware of or did not know how to access it.
Translations
Some words used in breast screening, such as 'mammogram' and the word 'screening' itself, have no direct equivalents in other languages. This can cause uncertainty and anxiety about the screening appointment.
Misunderstanding breast screening
The women explained that many in their communities believe breast screening is only for women who have symptoms of breast cancer.
There was also a lack of awareness that breast screening is a female-only environment and that a female healthcare professional performs the mammogram.
Our recommendations
The issues raised by this research are preventable and small changes could make big differences to women. Here are 5 recommendations based on the interviews.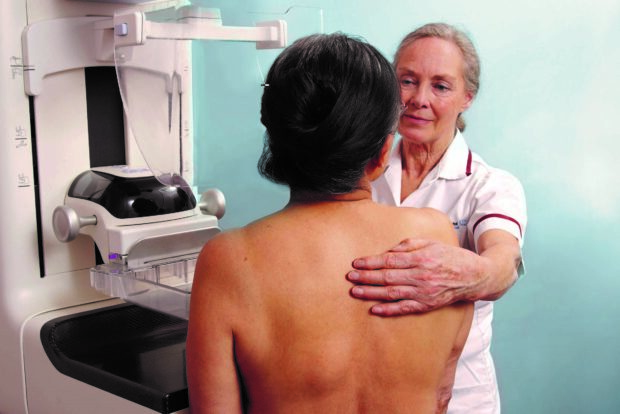 Reinforce the message that only female staff do mammograms
It's great to see that since our research was carried out, the screening invitation letter has been amended to state that mammograms are performed by female staff. This message could be shared at breast screening events, too
Raise awareness of the NHS interpretation and translation service
Provide information posters and leaflets about the service in healthcare settings translated into the most commonly spoken languages in the area. Make sure healthcare professionals are aware of the process for referring patients to the service.
Record language and communication preferences
The routine recording of language and communication preferences at the point of GP registration could allow for women to receive accessible information about breast screening either via post, telephone or interpretation services. This is a long-term aspiration that would require changes to IT systems in many cases.
Recognise the community as an invaluable source of support and information
Community events can be a useful informal setting to openly discuss issues around screening. These are best hosted in areas that communities are familiar with, such as places of worship and schools.
Involve users in developing information materials
It's important to engage with underserved populations from the start when developing information about screening. This would help make better translations and find alternative terminology for words that do not have direct translations.
If it's not possible to translate screening invite letters fully, then it could be helpful to provide the most important information in other languages to improve engagement and understanding.
Looking ahead
Improving accessibility to breast screening could help increase uptake in underserved groups. But what's most important is that women can make an informed decision about whether to attend.
Positive changes have already been made since our research. The invitation letters now include the term 'breast x-ray' and state that mammograms are performed by female staff.
In summer 2019, the Greater Manchester screening service employed 2 cancer screening improvement leads funded by the Greater Manchester Health and Social Care Partnership. They work in deprived areas with communities to provide support and information about screening. Similar community initiatives for breast screening exist across the UK.
By continuing with community initiatives and acting on some of the recommendations above we can create a more accessible screening service and help women make an informed choice.
PHE Screening blog
The PHE Screening blog provides up to date news from all NHS screening programmes. You can register to receive updates direct to your inbox, so there's no need to keep checking for new blogs. If you have any questions about this blog article, or about population screening in England, please contact the PHE screening helpdesk.