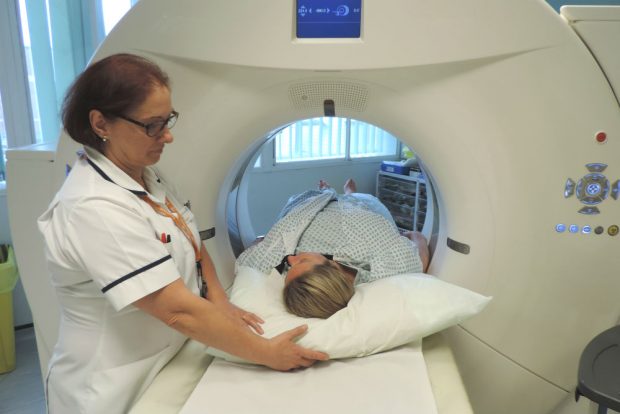 The updated document replaces the guidance document from 2011.
It reflects the experience and changing evidence of the role of imaging and particularly of computed tomography colonography (CTC) as the main colonic examination.
It has, among others, sections on the following topics:
incomplete colonoscopy
patient selection
patients unfit for CTC
staging and CTC surveillance
The guidance also outlines the team roles and structure in carrying out the test, audits and QA data collection, and governance requirements.
Behind the update
The focus of the new guidance is to be clearer on the screening programme specific details of CTC. We worked with representatives from the Royal College of Radiologists special interest group in Gastrointestinal and Abdominal Radiology (BSGAR) who sit on the Public Health England (PHE) led Radiology Clinical and Professional Group (CPG).
Much of the technical detail on the performance of CTC features in updated BSGAR standards, which this guidance references, but does not replicate.
The data collection and audit requirements for the QA visits has been simplified and made clearer. Using the data collection on the bowel cancer screening IT system (BCSS), this will reduce the effort needed to prepare for a QA round.
The group hopes this will be a useful reference in helping to simplify the quality assurance (QA) process, and make CTC use clearer.
For future updates, we will welcome feedback on its usefulness and scope.
Working together
This update has been produced by members of the CPG for radiology in the BCSP and has also been presented in draft form to the specialist screening practitioner and endoscopy CPG's for comments. Input has also come from the Society and College of Radiographers CTC standards and education group.
Experience from QA visits and QA leads across England, Wales and Northern Ireland also helped shape this document.
PHE Screening blogs
PHE Screening blogs provide up to date news from all NHS screening programmes. You can register to receive updates direct to your inbox, so there's no need to keep checking for new blogs. If you have any questions about this blog article, or about population screening in England, please contact the PHE screening helpdesk.