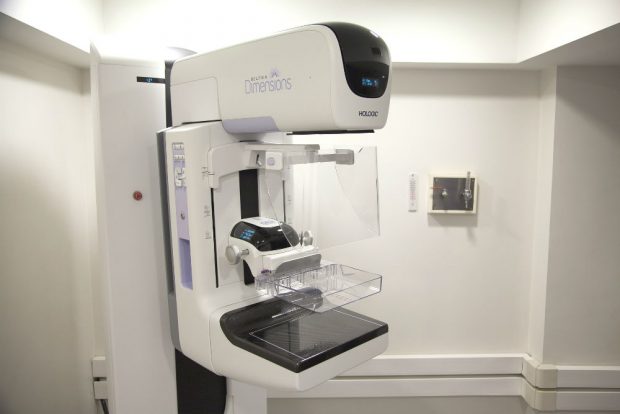 We have recently published updated guidance for commissioners and providers of medical physics services to the NHS Breast Screening Programme.
These Public Health England (PHE) guidelines have been written by professionals with hands-on experience of the delivery of physics services to the breast screening programme as well as those commissioning them.
'Breast screening: guidelines for medical physics services' updates previous guidance and aims to clarify the services that a breast screening service should expect from medical physics staff. It also provides guidance on the standards of that service. These include requirements for the training and education of physics staff.
The role of medical physics services
Medical physics has always played an important part in the delivery of the breast screening programme.
Medical physics staff work with colleagues in breast screening services to ensure that their x-ray and ultrasound imaging equipment takes images of sufficient quality to detect breast cancers early. They will also ensure that any radiation doses arising from the use of x-rays are kept as low as reasonably achievable.
Physics services also provide advice and support in the:
procurement and replacement of imaging equipment
management of equipment performance and quality control
introduction of new imaging technologies and techniques
compliance with radiation regulations
Despite the close working relationship between staff in physics and breast screening services, it is not always a well understood part of the breast screening programme.
One reason for this may be because one or more external departments to the breast unit usually delivers physics services. These departments may be either from their own NHS Trust or from another organisation.
The guidance also includes a template service specification to support the development of service level agreements.
PHE Screening blogs
PHE Screening blogs provide up to date news from all NHS screening programmes. You can register to receive updates direct to your inbox, so there's no need to keep checking for new blogs. If you have any questions about this blog article, or about population screening in England, please contact the PHE screening helpdesk.