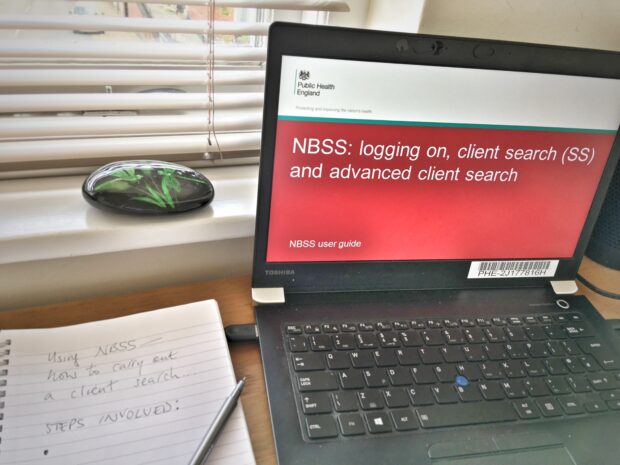 The NHS Breast Screening Programme is always looking for new ways to help screening professionals do their job easier and more effectively.
One of the ways we can help our users to improve their performance is to assist them with using the National Breast Screening System (NBSS) IT system.
That's why today we're launching a series of great new training videos to help NBSS users.
There will be more training videos to come, so watch out for updates on the blog.
4 great new videos
These 4 new short videos cover step by step guides on how to:
log on
attach and manage files in client records
make client searches
book and cancel appointments
create self referral appointments
close episodes when a woman cancels or rearranges her appointment
In more modern internet browsers (for example Google Chrome), you will find a button with 4 arrow keys at the bottom right of each video to watch the videos in full screen.
Making the videos work for you
You can of course watch all 4 in one sitting! However, we imagine most of you will want to save the link and return to them in different sittings, depending on the information you need.
It's also easy to view them on your mobile devices if that's easier for you — perhaps with your headphones on if you're in a busy office.
Tell us what you think...
To ensure this resource continues to meet the needs of users and to suggest ideas for future videos, we need your help.
Please complete our short online survey.
Your help is greatly appreciated.
Other resources
One final thing. Do keep an eye out for a new publication coming soon to help you with the Association of Breast Surgery (ABS) audit.
This new resource will be of interest to:
breast screening programme office managers
staff at breast screening units
screening quality assurance staff (SQAS)
PHE Screening blogs
PHE Screening blogs provide up to date news from all NHS screening programmes. You can register to receive updates direct to your inbox, so there's no need to keep checking for new blogs. If you have any questions about this blog article, or about population screening in England, please contact the PHE screening helpdesk.