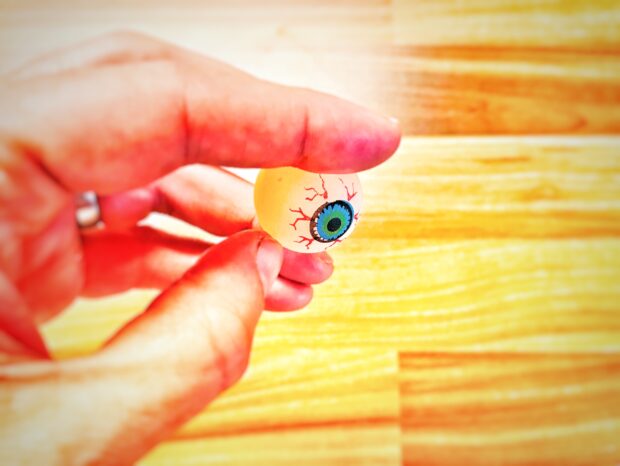 It's a well-known fact that young people's engagement with diabetic eye screening could be better.
Eye screening is delivered from the age of 12, and at that age young people attend with a parent or carer. However, in late teens, it's all too common to see them 'drop off the radar'.
At that age, young people are more focused on university, employment, leaving home and lots of other more interesting occupations than attending an eye examination!
Educating young people
I have worked in the Sunderland and South Tyneside Screening Programme for 17 years and worked hard to improve uptake.
One successful initiative I've been involved with is working with local paediatric diabetes specialist nurses as part of an education programme.
We launched the programme in June 2019 to help explain the screening process to young people, carers and parents. The sessions, held in hospital, were held during a child's annual paediatric review.
We delivered sessions in small groups of 2 or 3 and resources included a model of the eye, images of a dilated pupil and an image of what vision impairment looks like for someone with diabetic retinopathy.
Handouts gave them advice on looking after their eyes, such as minimising screen time. A few bouncing eyeballs were thrown in to help break the ice!
Each session took no longer than 15 minutes and was slightly adapted for:
those who had already been screened
those with learning difficulties
those with Down's syndrome
We kept the language simple and made sure that the resources were visually easy to understand.
Ultimately, the 2 main messages were:
to understand the importance of screening, even beyond the age of 19
to manage diabetic control as well as possible to avoid a problem developing
Great feedback
The feedback was excellent from the paediatric clinical staff and the patients, and it's hoped that in the long-term the sessions will help:
improve uptake
raise awareness of the potential for visual problems
help those who have not yet been screened to understand what the process involves
minimise any anxiety
Next steps
The programme was endorsed by the Children and Young People's Diabetic Network in the North East and Cumbria. The plan now is to deliver more sessions and use lesson plans to educate nursing staff, so they'll have the knowledge to support all their paediatric patients.
PHE Screening blogs
PHE Screening blogs provide up to date news from all NHS screening programmes. You can register to receive updates direct to your inbox, so there's no need to keep checking for new blogs. If you have any questions about this blog article, or about population screening in England, please contact the PHE screening helpdesk.