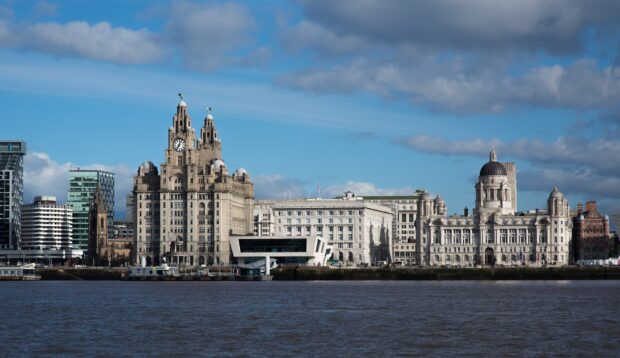 Some of you may remember my blog about work in Merseyside to tackle bowel cancer screening inequalities.
This latest blog will look at the work we did as part of a local plan to reduce inequalities in breast and cervical screening.
Breast screening
Breast screening is a common focus in Merseyside and we carried out some interesting initiatives as part of the campaign.
Phone reminders
In 7 GP practices in St Helens, a phone reminder pilot added a more personal element to the invitation process. During the pilot, 5,048 women on GP lists were invited for screening by letter and 3,242 were successfully contacted by phone with a reminder. Results showed:
4 out of 7 GP practices saw breast screening uptake increase
78% of women contacted by phone went on to attend their screening appointment
Calling people was took up a lot of time however, and the team proposed text messages as a possible alternative in future.
Reminder letters
In Kirkby, reminder letters were sent to women who did not attend their initial breast screening appointment. An additional reminder letter was sent to some women who had not attended their initial appointment. This resulted in more women attending screening.
Overall breast screening results
Between 2013/14 and 2015/16, breast screening coverage increased in 4 of the 6 CCGs we covered, ranging from 1.0% to 1.9% and we were pleased with the results.
Cervical screening
Here are some of the initiatives we carried out to address cervical screening inequalities as part of the plan.
First invitation postcards
First invitation postcards were sent to women in Knowsley and Sefton on behalf of their GP 2 weeks before the formal invitation arrived. In Knowsley, screening among 25-year-olds increased from 13% before postcards to 50% when postcards were in use, and in Sefton from 36% to 53%.
Learning disabilities video
In Merseyside, cervical screening DVDs were shared at GP practices and at GP staff training sessions. The DVDs provided an important resource for women with learning disabilities, their families, carers and learning disability teams to better understand cervical screening. Although anecdotal feedback was positive, we didn't formally measure impact.
Bus ads
In St Helens, bus ads helped increase awareness of cervical screening, alongside promotion through other channels such as press releases, social media and digital roadside signs. An internal evaluation was however largely inconclusive. Out of 121 women who provided feedback, 19 had seen the advert, and 4 said it had influenced them to attend.
Events for BAME groups
A family fun health event was held in Liverpool at the Al-Ghazali Community Centre to raise awareness of cervical screening and address misconceptions around screening and diagnosis.
During the day 170 family members attended and feedback was extremely positive. Of the 57 people who filled in an evaluation form, 91% were women and 47% had Arabic as their first language.
Overall cervical screening results
Cervical screening coverage increased in 3 of the 6 CCGs between 2013/14 and 2015/16. Southport and Formby had the largest increase of 1.3%.
Get in touch
Please get in touch if you'd like to discuss in more detail what we did and see more of our findings.
PHE published its screening inequalities strategy in June 2019. Part of PHE's approach is to share local learning and experience and put you in touch with people undertaking similar projects.
PHE Screening blogs
PHE Screening blogs provide up to date news from all NHS screening programmes. You can register to receive updates direct to your inbox, so there's no need to keep checking for new blogs. If you have any questions about this blog article, or about population screening in England, please contact the PHE screening helpdesk.