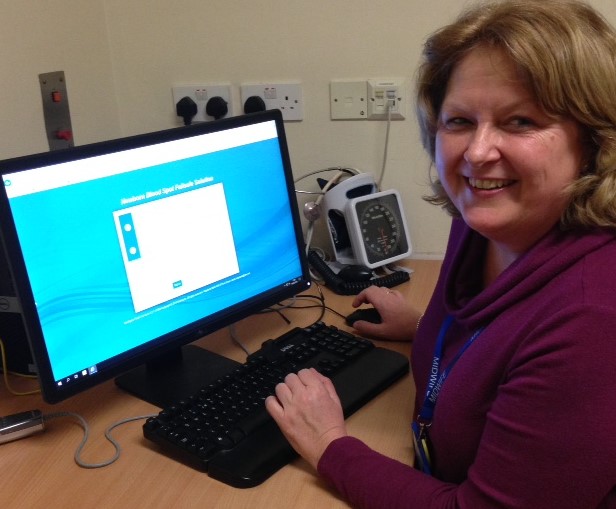 The newborn blood spot failsafe solution (NBSFS) is the IT system which identifies babies that may have missed blood spot screening. It is used by all newborn blood spot laboratories and maternity units in England.
The system produces a failsafe report which is sent to NBSFS maternity site leads each week summarising activity and including information about:
how many records have been processed
the number of red flagged records (which means that results are outstanding)
the number of times users have logged into the system in the past week
The failsafe report has been given a makeover to include more detailed information and strengthen procedures.
Anne Duffner, who is the antenatal and newborn screening coordinator for University Hospitals Bristol NHS Foundation Trust, has reviewed the new site reports. She says:
I use the NBSFS site report to monitor how we use the failsafe system, and the new report will make it even easier for me to keep track of our weekly activity.
The new style report will be introduced on Thursday 28 February 2019 and there are several changes to be aware of.
More detail on flagged records
Failsafe reports will now include a more detailed snapshot of flagged blood spot records, including:
records in a transfer state
reasons for repeats
This additional information will help you interpret why records have been flagged up.
Out of England records
More details have been included about babies transferred out of England to show the category (for example 'moved to Scotland').
This is important because records set to 'out of England' do not get any further follow up in the NBSFS system.
This additional information should help you monitor out of England records more effectively.
Core data items
Extra information will be added about how often core data items are mismatched.
An example of a mismatch would be when the date of birth on the blood spot card is not the same as it is on the birth record.
The additional information should help you keep track of how accurately data is being entered on the card or into the birth record.
It is also important because, when there is a mismatch, the blood spot card and record cannot be automatically matched and a manual matching process is used instead, which can cause delays.
Quicker identification of flagged records
A separate page on the report will show the identity of flagged records using:
the NBSFS confidential identifier
the last 4 digits of a baby's NHS number
This should help you identify the baby more quickly and easily.
Notes page and glossary
A new notes page and glossary has been added to the system to explain the failsafe report in more detail.
SQAS automatically alerted
The new-look failsafe reports will double as alerts to regional screening quality assurance service (SQAS) teams if it looks like a baby might have been overlooked.
The criteria for triggering an alert can be found in the table below.
Status of record in NBSFS
Rationale for why it will be flagged as an alert
Any red record with no note made by a maternity user.
Absence of note could indicate the baby record has been overlooked.
Any red 'not received' record over 22 days.

These 3 criteria are baby records which are significantly overdue.

Any avoidable repeat over 25 days (status code 0301-0314).
Any repeat record over 40 days.
NBSFS has been logged on to for 2 or less days and there are red not received or avoidable repeat records flagged.
Could indicate that key users at the site are not available and NBSFS has been overlooked.
If an alert is triggered, a copy of the site report will be emailed to the regional SQAS team which will be able to follow it up.
This new alert system will also be introduced on 28 February 2019 and replaces the current monthly report which the regional SQAS teams receive.
NBSFS user group members, including maternity, SQAS, child health and laboratory representatives, helped developed the criteria to trigger alerts.
Maternity site leads – sign up now
If you are the maternity site lead but do not get the weekly site report, please contact the NBSFS helpdesk by email or call 0845 070 2778. The report can also be sent to other members of the team at the request of the site lead.
Further updates
Keep an eye out for more updates to NBSFS coming soon, including:
clearer messages and alerts when you log in
the option to print a baby's NHS number bar code label direct from NBSFS
an easier search for records on babies younger than 12 days
fixing the 'edit your user profile' option, which is currently not working
transferred records being automatically accepted into the destination site unless they are in 'not received' or 'repeat required' status ('not received' or 'repeat required' records will flag on the tracking page to be accepted or rejected as usual)
clearer notifications for laboratories if there are problems uploading results
notifications to laboratories if there are discrepancies in the date of birth which could affect the screening pathway
giving colleagues in Wales the option to upload screening results into the NBSFS
For further information about NBSFS, keep an eye on this blog or get in touch with us via the screening helpdesk.
PHE Screening blogs
PHE Screening blogs provide up to date news from all NHS screening programmes. You can register to receive updates direct to your inbox, so there's no need to keep checking for new blogs. If you have any questions about this blog article, or about population screening in England, please contact the PHE screening helpdesk.