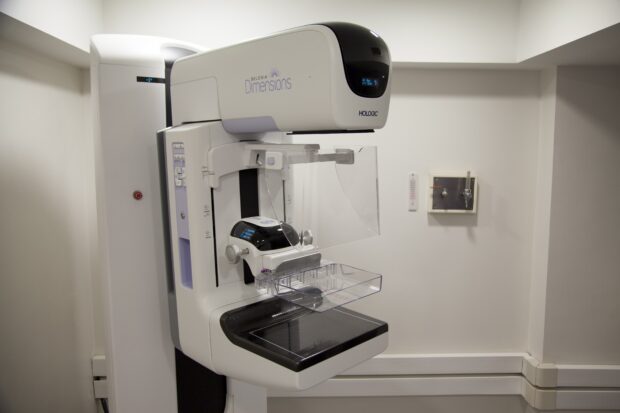 Public Health England Screening is encouraging doctors to apply for a new training programme in breast disease management and help boost the screening workforce.
The new 3 year credential programme will create breast clinicians trained in breast imaging, clinical examination and genetic risk, allowing them to lead screening services, family history clinics and work in symptomatic clinics. Many will also undertake surgical procedures such as biopsies.
Trainees will be recruited either directly after they have qualified or from other backgrounds and training pathways, such as general practice.
The new programme will start in August 2019 and there are 10 places available in England. For a more detailed description of  training requirements, the person specification and terms and conditions, please contact the Royal College of Radiologists (RCR). It will initially be run as a pilot and hosted by 5 English breast screening centres with links to radiology training programmes.
Health Education England (HEE) has agreed to provide funding of up to £30,000 per trainee per year to support employment and training.
Training centres sought
Expressions of interest are being sought from centres to part fund and provide training, support and assessment for this exciting new project.
Manchester's new national breast imaging academy is supporting the programme and one of the centres is likely to be in the North West – leaving opportunities for 4 more. Interested centres should contact either the Association of Breast Clinicians (ABC) or the RCR to discuss in more detail.
This training programme has been developed by the RCR, ABC and HEE in line with General Medical Council guidance. It will be fully evaluated in due course.
Tackling workforce shortages
Those of you who work in breast screening will be aware of the issues around workforce and the requirement for increased staffing. This is already being tackled in a number of ways through partnership working, including the new mammography associate apprenticeship and a campaign to attract mammographers back into screening.
I'd urge training centres to consider taking part in the expert training programme. The breast screening service in England needs you to help us tackle workforce issues.
PHE Screening blogs
PHE Screening blogs provide up to date news from all NHS screening programmes. You can register to receive updates direct to your inbox, so there's no need to keep checking for new blogs. If you have any questions about this blog article, or about population screening in England, please contact the PHE screening helpdesk.