In 2016 the UK National Screening Committee (UK NSC) recommended introducing non-invasive prenatal testing (NIPT) into the existing screening pathway for Down's syndrome, Edwards' syndrome and Patau's syndrome as part of the NHS Fetal Anomaly Screening Programme.
NIPT will be an additional option for women who have a higher chance (1 in 2 to 1 in 150) of having a baby with one of these conditions following combined or quadruple screening. It is an option for singleton pregnancies only.
We have been working hard to ensure that everyone involved in offering screening for these 3 conditions has taken part in a standardised education and training programme.
Cascade training
To do this we have been using a cascade training approach. This means that trusts have nominated up to 3 people to deliver training within their organisation.
To help with this huge task, we created an interactive tool and some accompanying notes. If you are a NIPT champion you may have downloaded this resource from the old screening Continuing Professional Development (CPD) website. Now that website is closing, this blog is now the page to bookmark for future reference.
Download the resource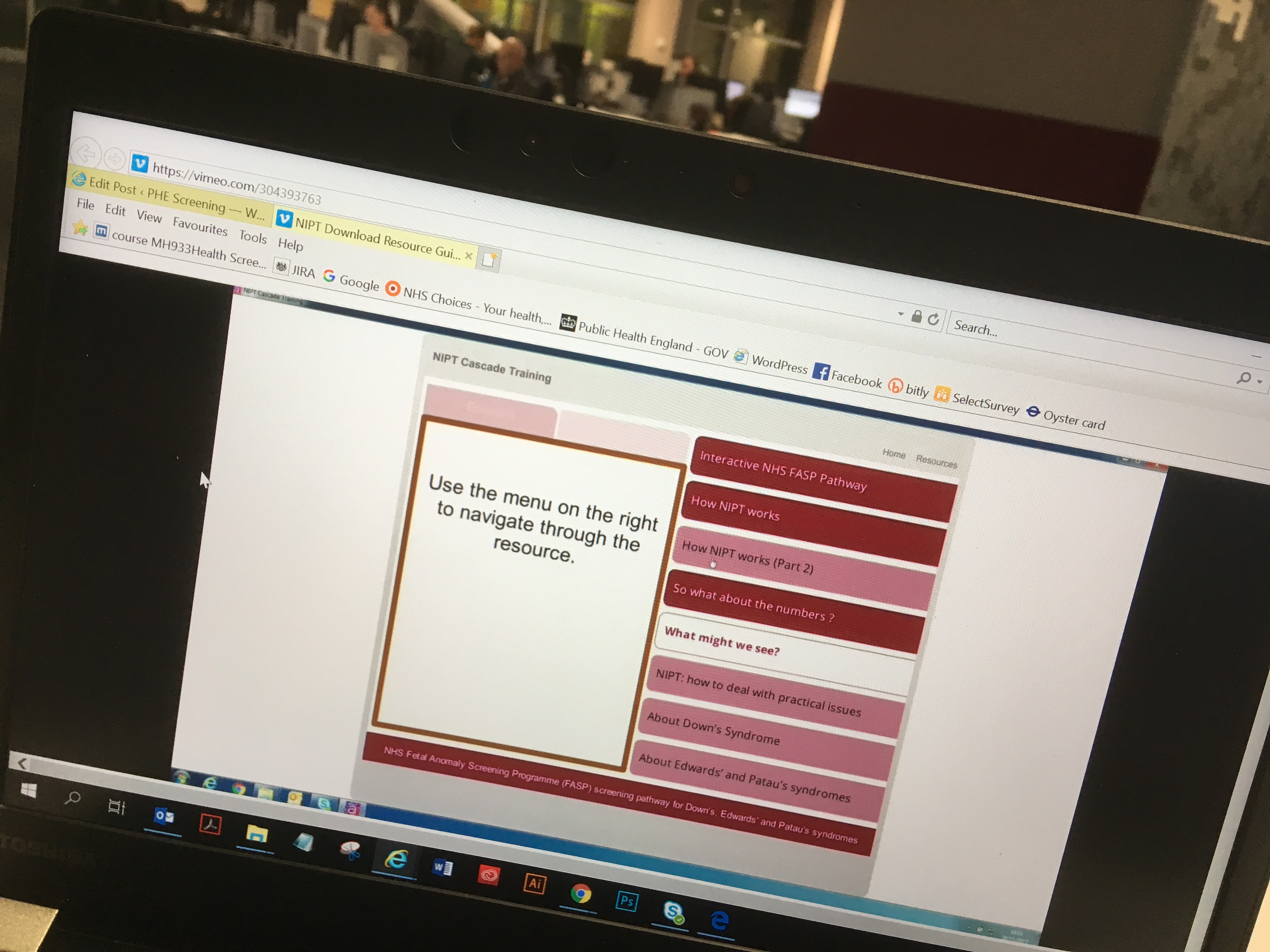 You can download the resource and accompanying notes from Google Drive. The video below will talk you through the process.
Keeping up to date with NIPT
If you're interested in NIPT you can easily find all previous NIPT-related blog articles. In the past we've written about training events and given general updates on the progress of NIPT. We will continue to blog about NIPT as we move towards national implementation.
PHE Screening blogs
PHE Screening blogs provide up to date news from all NHS screening programmes. You can register to receive updates direct to your inbox, so there's no need to keep checking for new blogs. If you have any questions about this blog article, or about population screening in England, please contact the PHE screening helpdesk.