We published a blog in November about non-invasive prenatal testing (NIPT).
Following government approval of the UK National Screening Committee's recommendation, we will be evaluating the introduction of NIPT as an optional extra test in the NHS Fetal Anomaly Screening Programme (FASP).
NIPT for Down's, Edwards' and Patau's syndromes will be offered to all pregnant women whose chance of having a baby with Down's, Edwards' or Patau's syndromes is greater than 1 in 150.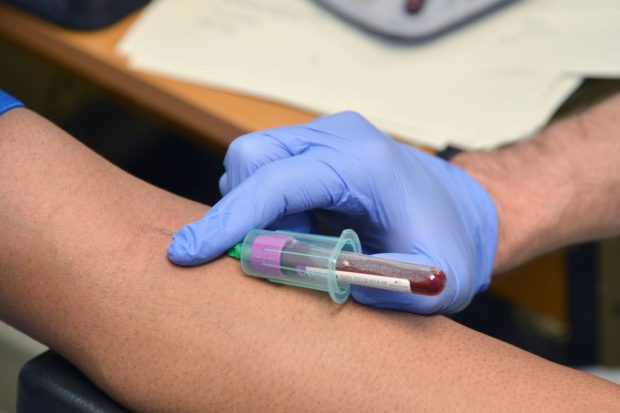 Do have a look back at the previous blog to read more about what NIPT is, how it works, why the recommendation was made and what this means for the women who choose to have screening.
NIPT will be introduced as an 'evaluative roll out'. This means we will be able to monitor how the introduction of NIPT is working at each stage of the roll out and make any changes to the pathway and screening processes quickly and effectively.
There is a lot of planning under way in partnership with NHS colleagues and our programme stakeholders to make sure we have the necessary resources to support roll out. These include:
education and training for screening professionals
information for public and professionals
clinical guidance
We have established an overall project group to lead the work.  This is supported by 4 working groups. The groups include:
doctors and midwives
commissioners
educationalists
representatives of parent and support groups
PHE Screening staff
The 4 groups cover data collection, clinical and laboratory issues, information and education, and procurement.
Data collection
This group is developing the standards, KPIs and datasets required to monitor the effectiveness of the introduction of NIPT. It will look at issues such as:
how many women choose NIPT when it's offered
how well NIPT detects Edwards' and Patau's syndromes
how often NIPT fails to produce a result and why this is
Clinical and laboratory issues
This group will develop the screening pathway and update the operational guidance for clinicians and laboratories.
Information and education
This group will develop  a strategy for education and training and update the current screening information such as the Screening Tests for You and Your Baby leaflet. It will also develop any new information required by the public and professionals.
The group is working with representatives of support groups who are already involved in education for women and professionals, including:
Procurement
This group is developing the criteria for laboratories wishing to offer NIPT as part of the NHS screening pathway. It will also manage the procurement of the service for England for the period of the evaluative roll-out.
Further updates
We will share further information on the plans and progress for the evaluative roll-out of NIPT via the PHE Screening blog. We are planning a series of regular blogs to provide more details as they become available.
This information will be relevant to any health professional directly or indirectly involved in any part of the Down's, Edwards' and Patau's screening pathway, so please ensure that you and your colleagues are signed up to the blog.
PHE Screening blogs
PHE Screening BLOGs provide up to date news from all NHS screening programmes – replacing our previously published newsletters.
You can register to receive updates direct to your inbox, so there's no need to keep checking for new blogs.