We have run screening masterclasses for several years and they remain ever popular and useful for participants.
The classes are run by screening expert Dr Angela Raffle and aimed at:
public health specialists
those involved in commissioning, managing or providing screening services
Leads within NHS provider trusts may also find them of value.
Colleagues from other organisations can sometimes take part. Please contact us to discuss this on a case by case basis.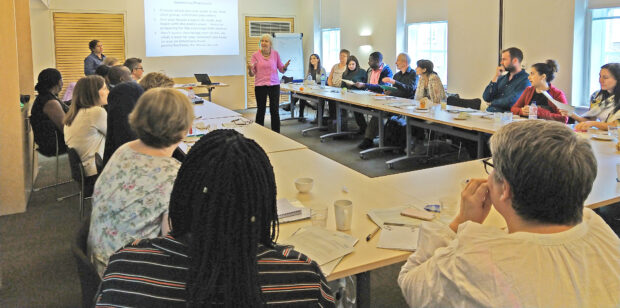 Book your place
We currently have a few places left on a masterclass on 10 October 2018. We have also now started taking bookings for 13 November 2018. Both are being held in central London.
To book a place on one of these or to put your name on a waiting list for future dates, please email Esther Rose at phe.screeningmasterclass@nhs.net
There is a £48 fee to non-PHE staff to cover the venue and catering.
What we do on the day
The structure of the masterclass has evolved in answer to participants' feedback from past sessions.
The day is informative, interactive and often fun and includes:
a basic refresher on what screening is and is not
defining a high quality screening service
public health skills
tips for commissioning high quality screening programmes
how to identify common problems and share experiences
the role and remit of the UK National Screening Committee
an overview of policy and practice of current NHS screening programmes
a question and answer session with the Director of Screening
A message from your teacher
Please arrive in time, full of enthusiasm and ready to enjoy this interactive learning experience. I really look forward to welcoming you and working with you on the day.
Dr Angela Raffle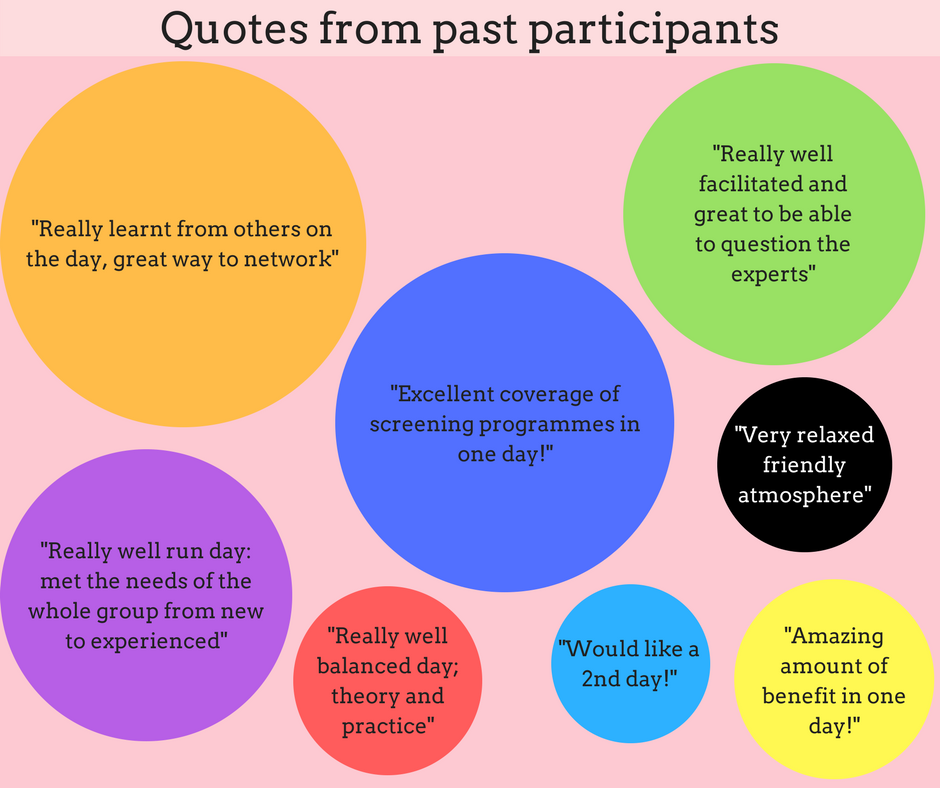 Learn more about the masterclass
Find out a little more about the masterclass, including:
an example agenda
a publicity flyer
PHE Screening blogs
PHE Screening BLOGs provide up to date news from all NHS screening programmes. You can register to receive updates direct to your inbox, so there's no need to keep checking for new blogs.