The NHS Fetal Anomaly Screening Programme (FASP) offers all pregnant women a mid-pregnancy ultrasound scan between 18+0 and 20+6 weeks.
The purpose of the scan is to identify any fetal anomalies which indicate:
the baby may die shortly after birth
conditions that may benefit from treatment before birth
conditions where delivery should be planned in an appropriate hospital/centre and/or to optimise treatment after the baby is born
We are working with stakeholders to update our parent information leaflets about the 11 conditions we screen for during this scan.
Updated congenital diaphragmatic hernia leaflet published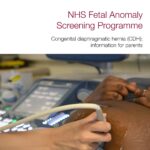 Today, we have published the first of these updated leaflets, Congenital diaphragmatic hernia (CDH): information for parents.
The diaphragm is a thin sheet of muscle that helps us breathe and which keeps the heart and lungs separate from the organs in the abdomen (tummy). CDH occurs when a baby's diaphragm does not form as it should.
We wrote to our CDH stakeholders last August, asking them how we could make the information more accessible and user friendly.
It's really important to get things right, so we started by reviewing the literature and published evidence on CDH. Once armed with this evidence, a group of experts in fetal medicine, neonatal care and the 'parent voice and perspective' worked together on what would be the first of many drafts.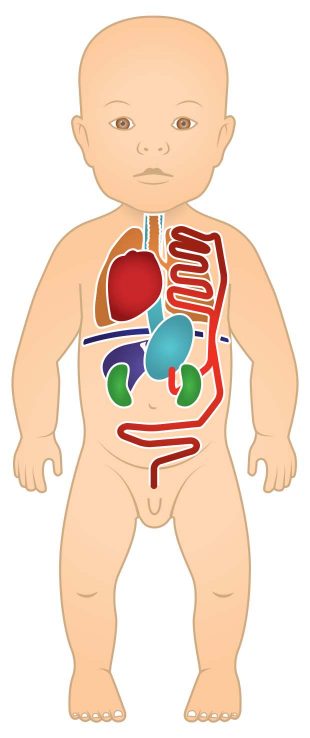 Everyone thought the language and layout of the leaflet could be improved, so we asked PHE Screening's information and education for public and professionals (IEPP) team to help make the wording as clear and concise as possible.
Our stakeholders thought the addition of illustrations would be really helpful and these were created by PHE's design and branding manager Jon White.
We do not fully understand why CDH occurs but it is found in about 4 in every 10,000 births. About half (5 in 10) of babies born with CDH survive. The chance of them doing well depends on how the lungs have developed and if they have any other conditions.
All babies with CDH need to be born in a maternity unit with a neonatal intensive care unit on site. They then need specialised medical attention in a unit that is experienced in caring for babies with CDH to help with their breathing.
Local screening providers should download and print out a copy of the updated leaflet to every woman whose baby is suspected of having CDH.
This good quality, evidence-based written information will play an important role in supporting the vital discussions with health professionals.
NHS UK (previously NHS Choices) also has information about the mid-pregnancy ultrasound scan.
PHE Screening blogs
PHE Screening blogs provide up to date news from all NHS screening programmes. You can register to receive updates direct to your inbox, so there's no need to keep checking for new blogs.