The NHS Newborn and Infant Physical Examination (NIPE) programme screens newborn babies within 72 hours of birth, and then once again between 6 and 8 weeks of age, for conditions relating to their eyes, heart, hips and testes.
We are asking all our stakeholders to comment on proposed changes to the NIPE hip screening pathway.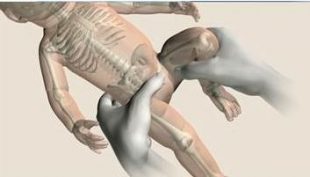 These proposals have been put forward by an expert group following a thorough review. 
Review of current position
In April 2016, we published revised hip screening guidance in the NIPE programme standards and handbook.
Following further stakeholder feedback on the standards and guidance we formed an expert hip screening working group in 2017. This group reviewed aspects of the hip screening pathway including:
risk factors
guidance for examination of hips in preterm infants
timescale for referral for ultrasound after screen positive examination at newborn check (currently 2 weeks)
timescale for referral for ultrasound after normal newborn examination, but in the presence of predisposing risk factors exam (currently 6 weeks)
the desired age at initiation of treatment.
optimum timescales for referral into treatment services
The group has now suggested some changes which we are putting out to consultation to make sure they are fit for purpose.
Consultation opened
Current guidance can be found in the NIPE programme standards and handbook.
Please participate in the consultation.
The consultation will be open for 6 weeks. Closing date Wednesday 27 June 2018.
Please also share this blog and details of the consultation with colleagues who may be involved in the NIPE hip screening pathways.
What happens next?
The NIPE hip screening expert working group will review the consultation responses and agree any changes. The NIPE programme will then produce guidance regarding timescales for the changes and work towards amending national standards and guidance and the NIPE SMART IT system.
NIPE expert hip screening working group membership
Chair: Dr Helen Lewis Parmar, national screening quality assurance service portfolio lead for newborn screening
Jill Walker, national NIPE programme manager
Dr David Elliman, clinical advisor
Dr Nigel Ruggins, consultant paediatrician/neonatologist and chair of NIPE advisory group
Steve Savage, consultant sonographer, Society of Radiographers (SCoR)
Sam Frater, superintendent radiographer, ultrasound
Rachel McLean, neonatal screening specialist midwife
Dr Jerry Vive, consultant radiologist
Professor Robin W Paton, consultant orthopaedic surgeon
Philip Henman, consultant orthopaedic surgeon
Mary Sheridan, midwife (NIPE lead) and clinical doctoral research fellow
Mervi Jokinen, Royal College of Midwives
Dr Hannah Shore, consultant neonatologist
Dr Emma Morley, research and information officer, Steps charity
Daniel Perry, consultant orthopaedic surgeon and senior clinical lecturer
PHE Screening blogs
PHE Screening blogs provide up to date news from all NHS screening programmes. You can register to receive updates direct to your inbox, so there's no need to keep checking for new blogs.